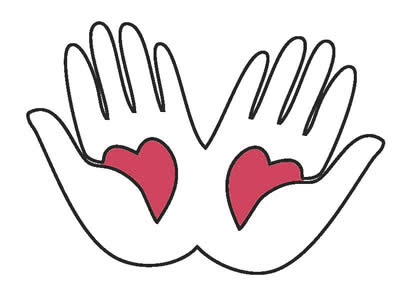 Dear Stitching Family ~
Well, it's only April & it seems as if we have already dealt with a year's worth of activity! This letter is a little different from our usual newsletter & a little more about us ~ "us" being here at TSS & "us" meaning you too!
If you've read our newsletter for any length of time, then you're aware of a few of the things going on around here. At the end of last year, we gave you a heads up that we were changing our hours to close at 3PM. When we made that change, we had lots of plans for that post-3PM timeframe: classes, more mailorder sorting time, more time for working on the website & newletters & new things…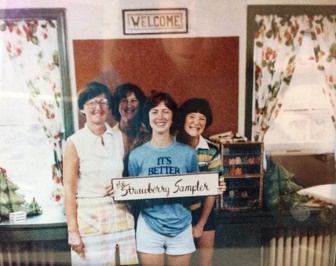 And then, Ruthie (aka, Mom, or as Connie likes to say, "our fearless leader") found out she had breast cancer for the 3rd time. This time around has been a bit different ~ different type of tumor, different treatment & for the first time, chemo. And there went our plans! Actually, the plans haven't gone anywhere, but they did get "bumped" as Mom (who was planning classes) had to shift gears & concentrate on other priorities.
One of the things we have come to realize is that the day to day work she does for the shop (& the day to day anxiety she deals with) are not helping her heal ~ basically she needs more down time & a lot less responsibility!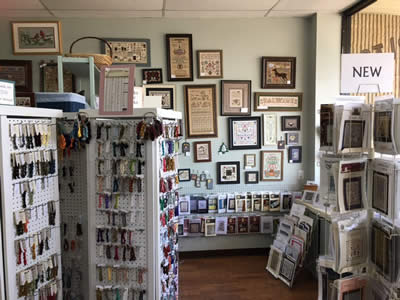 And so, after 38 years, we are getting ready for a changeover from Mom to Molly & me. Yes, Molly & I are the ones who are in the shop on a daily basis & doing lots of the hands on work, but we are now getting ready to officially take over from Ruthie.
At this point, you're wondering, "that's nice, but what does it have to do with me?". Well, this is where we need you. While it wouldn't normally be terribly complicated to make the change, with Mom's drastic change in circumstance we now need to buy her out. Again, if you've read our newsletter for much time at all, you might remember that a few years ago we had the opportunity to expand the shop…but we needed funding to help us make the jump. And you may also recall that we had a rather rude awakening when we visited first one, then several, banks. Banks that advertise their eagerness to serve the small business community, but in fact, don't or won't. Our biggest challenge, it seemed, was that we couldn't get a loan because we had never had a loan! For 35 years we had run the shop without any outside funding. We paid our bills on time & never found ourselves in the position to ask for one. So thanks to that, we couldn't secure a loan (one bank lender actually recommended that we "restate" our financials ~ basically, cook the books ~ which I, as a CPA, refused to do). And so, we stayed put & tried other ways of branching out.
Now that we are in the position of buying the shop from Ruthie, we knew that we would be put in the same situation with the banks. And we thought, where is the right place to turn? We've hashed out many ideas, but kept coming back to family, not relatives, but family.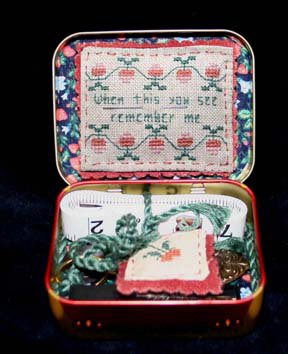 And so it is to you that we turn! Because we are invested in making sure there's always more fun coming your way.
We have decided to Go Fund Fun! *what???* I know, I know. I promised not to be my usual circular talking, newsletter writing, confuser extraordinaire self…but sometimes I just can't help it! And at the end of the day, what we do here should always be fun! You've heard me say a time or two (or ten…)…we're not curing cancer here, but hopefully we can provide some much needed diversion if you need it, or we can provide something that eases your mind at the end of the day. As a shop, we hope we are a place you can visit when maybe you just need to GET OUT! Even if you just stop by to clear your head & wander around & get inspired to start a new project (or keep working on a current one!). We want to be your place where you can come for help with a stitch, a color, a gift or even a bad day (or a good one!).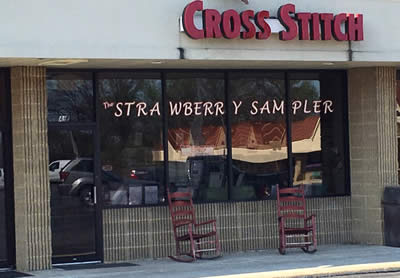 But we also have plans for the future ~ And we have big plans ~ plans that include visits by designers, bigger retreats (both close to home, but also maybe on the road…look out Sunflower Girls, you're on our radar!), more classes… We have been asked to come teach younger people to stitch (at schools, Girl Scouts, etc); Ruthie was asked to work on a project for teaching at Fox Chase Cancer Center ~ so that people who are struggling could focus their attention on something else…. But in order to expand our horizons & reach more folks, we know we need that funding.
So we are setting up a GoFundMe account & asking you, if you can, to make a contribution to our TSS Fun! And this isn't just a straight up donation ~ because what on earth is the fun of that?? Nope! We want you to know that there's DEFINITELY something in it for you too ~ because without you, there's no need for us to be here. For once, it really is ALL ABOUT YOU! We've pondered & wondered & chatted & have come up with what we think is a fun list of TSS support rewards!
Here are our levels of contribution ~ each runs thru 12/31/2017:
DMC LEVEL $25.00 ~ you can purchase your DMC for 10 cents below our retail price, no matter what our price is (because it's always subject to change).
OVERDYED LEVEL $50.00 ~ all overdyed cotton floss purchases are 20% off.
FABRIC LEVEL $100.00 ~ all fabric purchases are 20% off.
DESIGN LEVEL $500.00 ~ all designs (charts or leaflets, not kits) are 20% off.
SILVER LEVEL $1000.00 ~ if you are a mail order customer, you will get 1 order shipped free per month. If you are a local customer, you can choose 1 1/8th yard cut of any fabric you like per month. An 1/8th yard piece is generally 18" x 10.5" up thru 18" x 14.5", depending on the width of the fabric.
GOLD LEVEL $5000.00 ~ if you are a mail order customer, your shipping will be free for the duration of the year; if you are a local customer, you will receive a $100 gift card to use on anything you like.
Now, down to the nuts & bolts of this! We have set up a GoFundMe page. You simply go to that page & you can make a contribution of any size you like! Our preliminary goal is $100,000.00. But the more we get, the more we can do!
We have also set a deadline of 45 days. That way we can get this party started!
And speaking of parties, we are already thinking of ways to celebrate our 40th anniversary…
So, come "invest" in fun! We need YOU to help us keep us growing! Be a part of growing a small, independent business into our next 40 years.
UPDATE: We've had several folks asking if they can contribute to our GoFundMe, without going thru the GoFundMe site. And the answer is absolutely yes! If you are coming to the shop you can write us a check or give us a credit card # or cash. If you do not live nearby you can do 1 of 2 things, if you like. You can give us a call at the shop at 610-459-8580, Tuesday ~ Saturday 10AM-3PM.
Also, you can go on our website ~ I've set up a spot where you can use our online system. You can select from the levels we've set up, or you can pick whatever amount you'd like & enter it in the comment section.
Just click here & you'll go to the page on our website:
When we began this journey, we realized we are in contact with 4,000 stitchers between our mailing list & our Facebook contacts. And if HALF of those stitchers contribute $50.00, we'll meet our preliminary goal. So many of you have contributed more than that & we are grateful & many of you have contributed as much as you can & that is amazing!! Whatever you are comfortable with ~ even if it's stopping in to say hello, check on Ruthie, share a work in progress or a finished project ~ every little thing is a treasure for us.
Below is the link to the GoFundMe Campaign page, if you'd prefer to use that method!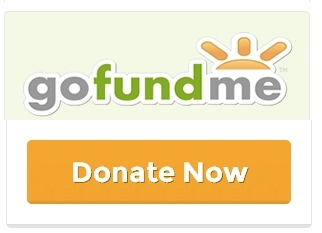 Hugs & stitches ~
Beth, Molly & the whole family at TSS