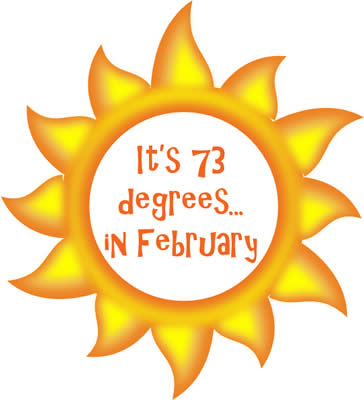 Yessiree! This is MY KIND OF WINTER!! Windows down, sunroof open, dogs are thrilled to stay outside (that's not always good...). And yes, I'm going to enjoy every second of it, because I'm under no illusions that Spring is here to stay. I just saw Cathy Habermann's FB post & she's getting snow (in Iowa). So yes, I'm soaking it all in! Wherever you are, I hope the weather is lovely there!
We have been feverishly loading Nashville images & "travelling" from floor to floor, and there's one more floor to "visit". And then, there will be "go backs". You can see the whole tour so far on our Nashville yipyap page!
In the meantime, there are actually new things that are NOT being held for Nashville! So here's a little baby newsletter for you to enjoy!
Be Happy - from Abby Rose. This is awesome! One of my favorites from her lately (which is saying something, because I usually like them all anyway!).
Porch Welcome - from Imaginating. PERFECT FOR TODAY! Every porch needs this!
Petals: Jane's Joy - from CM Designs. WOW! Another fave! I haven't stitched one of the "Jane's Joy" series yet, but this one just reaches out & grabs me! LOVE it!
Sixth Day of Creation - from Little House. Yay! What a happy day that was!
Love The Country Life - from Imaginating. I know lots of folks for whom this would be perfect!
Indigo Bunting Sampler - from Bobbie G. Surely spring is coming!
LHN Sampler XYZ - from Little House. The end of the ABC sampler series! Love the bees! This has been a fun one.
Somebunny Loves You - from Country Cottage. Aaaawwww.....who are you giving this to??
It's the Cat's House - from Kit & Bixby. Ain't it the truth?
Not My Monkeys - from Imaginating. I try to tell myself this when the boys are in my car....it doesn't help.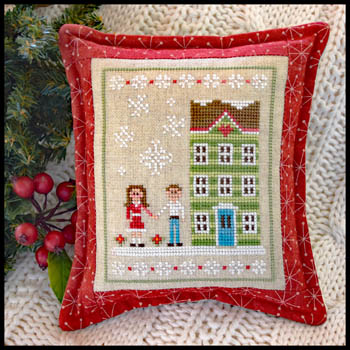 Snow Place Like Home #5 - from Country Cottage. This cutie is the end of this series as well! Love the snowflakes!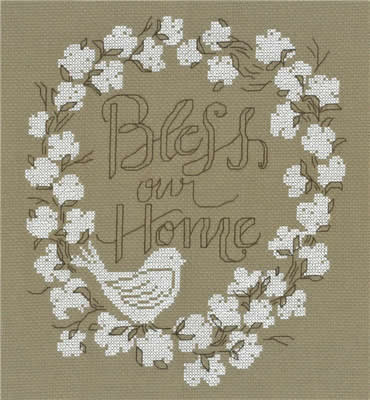 Bless Our Home - from Imaginating. This is really pretty ~ it definitely has a barnboard type feel to it!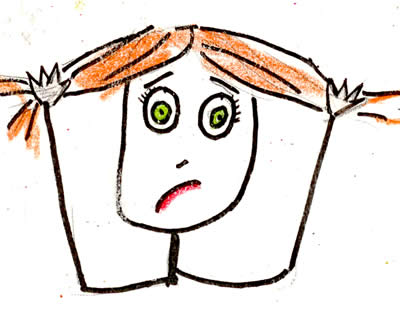 Yes, this is indeed what it seems like around here these days!!! Molly & I are getting in gear for Nashville (we leave next week), making our lists from your orders, organizing our pre-orders (where we can)....and at the same time trying to stay on top of the everyday insanity at the shop! We are doing our very best to get as many of the remaining Super Bowl orders shipped, as well as any other pending mail orders. This year, the time between Super Bowl & Nashville seems to have shrunk ~ and yet, what it is, I realized, is that I lost a week when mom had surgery! And while I make no claims for being the best help with shipping, I do order my share of "stuff", so I know that slowed down our usual progress! With all the thoughts whizzing thru our heads (or as fast as anything can "whiz" thru mush) we are most certain that someone(s) will end up missing a fiber, or a pack of needles, or THAT GIRL that filled the bag didn't mark what items are still on backorder (that would be my job....). So if you find you are missing something (or perhaps you received something & are thinking, "hmmmm....I don't REMEMBER ordering this..."), please kindly give us a call, or even better, shoot us an email! We apologize in advance if this was your package! As I said to someone the other day, trying to make as many people happy as possible, I'm finding we always manage to let someone down!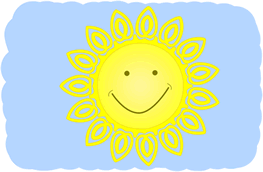 That's all folks!! I hope you're getting some lovely weather where you are & no matter what, I hope you have time for you!
I'm heading back to "Nashville" (at least, in my mind....).
Hugs & stitches ~
Beth & all the little rays of sunshine at TSS