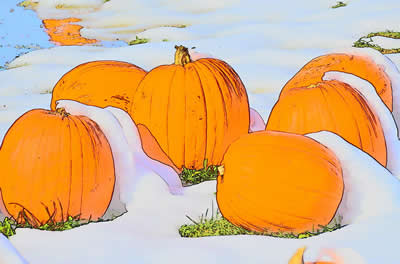 or....
FROSTING ON THE PUMPKIN PIE???
Not a hard choice for me!!
Alas, the weatherman says I won't have to choose.... That's right, after a nice warm Monday in the 70's, our Wednesday forecast is early rain/snow mix turning to all snow later in the afternoon. Can I just say how glad I am that I no longer travel over Thanksgiving?? For all y'all who will be travelling this weekend, please be careful out there (who remembers that show?).
At the shop, we're feverishly working on our annual Christmas gift! It will be stitched on 16ct aida, but you can stitch it on anything you like. For any of you not "in the know", we give away our Christmas kit every year, with any purchase, starting on Friday after Thanksgiving. I'll put the picture up online either Thursday night or Friday morning! BELIEVE me, you'll love it! Abby & Ruthie have collaborated on this year's gift & it is wicked awesome!
There are lots of news updates, so be sure to READ all the way thru to the end. I try to space out all the "yip yap", because really, we'd all rather SEE the stitching stuff, not READ a bunch of blah blah blah.... However, there is important info to read, so don't skip the yip yap!
So what else is new? Well, believe it or not, there are some awesome new things on their way, just in time for crazy holiday shopping!
Autumn Owl - from Faithwurks. He looks so cute ~ almost like he's wearing a cosy sweater!
Beary Christmas: Snowglobe Ornament 2014 - from Thistles. This is a fun design ~ can you see the outline of the snowglobe? Really cool ~ unless those bears are in your backyard....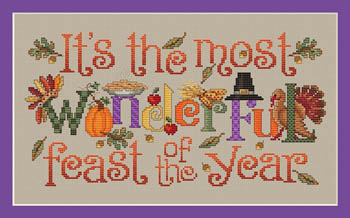 Wonderful Feast - from Sue Hillis. Remember what I said about "seasonal stitching"? Sure would have been nice if this had been released a little before the DAY BEFORE THANKSGIVING!!!! Just sayin'...
Give Thanks Banner - from Faithwurks. This chartpak comes with a skein of a lovely color of silk from Gloriana.
Zen Rabbit Purse - from Dames of the Needle. Love this design ~ but I don't know that I'd finish it as a purse necessarily. Just a fun little sampler or pinpillow to go with the drum!
Fleur de Lys for Thee - from Scissor Tail. Molly LOVES fleur de lys, so this is for her!! This is finished in that fabulous box from Lone Elm ~ check out the removable tray inside! Awesome for holding your stitching stuff, or any other stuff you might treasure!
Timeless Traditions - from Turquoise Graphics. What an elegant tree! I always think I'd like to have a "pretty" tree...right up until I start decorating.
Old Fashioned Merry Christmas - from Needle Bling. Love the detail in this ~ it's old fashioned without looking...well... old!
....Merry On - from Hot House Petunia. What a fun twist on this popular verse of the moment.
Jingle Bells - from Lilli Violette. A lovely village scene ~ I'd like to move right in.
Holiday Main St - from Imaginating. I love these street scenes! Doesn't this look like a wonderful village?
Quanta Bellazza! (How Beautiful!) - from Renato Parolin. A beautiful evergreen tree from one of our favorite Italian designers! He definitely has a touch of a Danish flair in his designs.
Rossi Balocci (Red Toys) - from Renato Parolin. This tree is decorated with beautiful red ornaments.
Neve & Neve (Snow & Snow) - from Renato Parolin. I gotta tell ya, I LOVE snow designs! Odd, no? These 3 darling triangles are some of my favorites!!
Passionement - from Renato Parolin. Love these lambies & all their woodland friends!
Rovere della Luna - from Renato Parolin. What a calm, peaceful scene.
Heap on the Wood - from With Thy Needle/Country Stitches. The newest beauty from Brenda!
Wondrous Noel - from Homespun Elegance. Such a pretty design ~ and quick to stitch!
Joy to the World - from Scattered Seeds. A beautiful, meaningful Christmas design.
Shepherds - from Imaginating. What a beautiful design! The design on the right is "Bethlehem" & has been a bestseller for years, so we were THRILLED to see this new & equally lovely creation. All stitched in one color, it is just wonderful.
The Wise Still Seek Him - from Bobbie G. Another beautiful design, all in one color.
Noel Blocks - from Faithwurks. Love this little design! So sweet for Christmas decorating!
Santa's Magic Key - from Needle Bling. The solution to an age-old problem!! A darling way to relieve those worries!
It Just Needs Love - from By the Bay. If you don't know this tree, you haven't watched nearly enough TV!!!
Perhaps Christmas - from Pine Mountain. I LOVE this saying. You can choose a kit either with linen (shown framed) or as a prefinished pillow (made with aida). But the verse makes it, no matter how you finish it.
Winter Birdhouse - from Imaginating. I don't know....looks like the heat's off!!! The trees are staying warm though!
Joy of Christmas - from Imaginating. This is flat out beautiful!
Christmas Banners I & II - from Stoney Creek. 4 fun designs to choose from! Each one cuter than the last!
Noeowl - from Hot House Petunia. What a sweet little santa owl!
Angels ~ Christmas Stockings - from Madame Chantilly. LOVELY stockings! Perfect for a sweet little girl.
Santa's Cookies - from Madame Chantilly. Woohoo! Check out all the cookies! This is a fun design!!
Jingle All the Way kit - from Lizzie Kate. A fun "stocking stuffer" from Linda! This kit includes 28ct lugana, embellishments, & fabrics & directions for finishing this pillow. The only thing you'll need is floss!
Merry Meowies - from Homespun Elegance. What cute kitties these are! Make a little banner &/or several little ornaments & add your kitty's name!
The Naughty List - from Pickle Barrel. No, this is not some new mid-season TV show! It's much more fun!
Dancing Elves - from Bobbie G. Hmmmm....getting ready?? Or celebrating the end of a good day??? Who cares? Looks like fun!!
Joyful Journal from Heart in Hand!
Cecilia is starting a new series of sweet little designs for each month! And she's starting with the cutest guy at the North Pole!! Collect them all (remember, our stitcher's dozen: buy 10 & get 2 more free!), or just get the months you like!!!!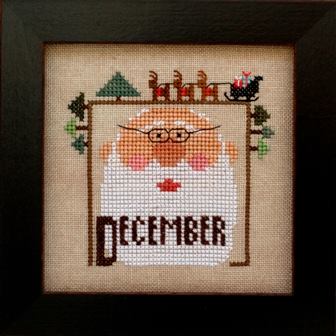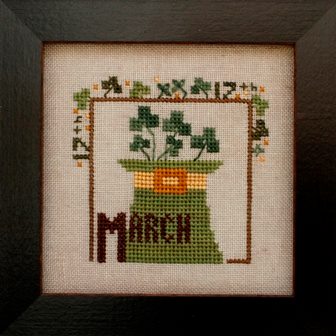 Boxer: No Act of Kindness - from Lizzie Kate. I LOVE this design ~ this is one of my favorite boxers so far. I also really like the little bonus sampler chart!
Deeds of Kindness - from Heartstring Samplery. A lovely little primitive sampler with a wonderful verse.
Do Different - from Long Dog. This BEAUTIFUL sampler is Long Dog's take on traditional Norfolk samplers of East Anglia region of England in the 19th century. LOVE LOVE LOVE this!
Sherry's Sampler - from TA Smith. OMG! Love this Which one to stitch first? Decisions, decisions....
Classic Colorworks is celebrating 1 year of assuming ownership of the former Crescent Colours! They are releasing 5 different assortments, or "starter packs". Each assortment comes with a special surprise tucked inside as well! Yummy selections!! And before you ask, no these are not new colors, just fun packs! This is a great way to bulk up your stash.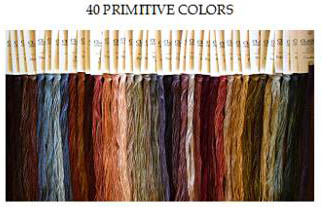 The holiday season is here. Can you BELIEVE it?
You know what that means!! We'll be open bright & early on Friday at the eye-popping hour of ..... 10AM!!!! You can camp out if you want, but please don't bust our door! There will be NO 1-hour specials or 25-item limits!!
What there will be, BELIEVE it or not, is 20% off your entire purchase at the shop on Friday & Saturday! Woohoo! We will also, once again, be collecting food staples to take to "Camp Out for Hunger", so if you have any extra canned items you'd like to donate, please bring them with you. And don't forget: with each purchase you'll recieve one of our unBELIEVEable free Christmas gifts!!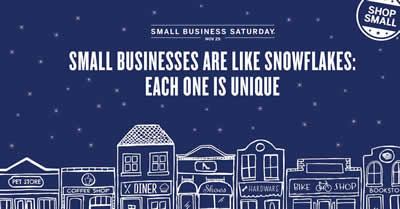 PLEASE PLEASE PLEASE make a special effort to spend Saturday shopping small! Small, local, independent shops ("indies") are the ones that make shopping fun! They're like ornaments on the tree ~ everyone has a tree (or a Target or a Gap) & if that's all you have, well, it's just a tree like everyone else's. Indies, and the items they offer, are the ornaments on your tree ~ each one offering something different & fun. Indies stock their businesses based on their customers (YOU!), not what's being shipped to them from headquarters. You will only find their particular flair in their shop ~ not in their shop & the one in Miami & the one in Omaha & the one in Billings....
Sadly, the world in general, & the people who control the financial strings, feel that there is no value in small businesses any more. And if you think I'm making that up, I can give you no less than 7 names of people who have specifically said that to me about our business. I will refrain from telling you what I said to them (but only in my head). So Saturday is the day to go out & let your indies know that you do value them & all they do to make your city/town/village special! If you live near us, come see us & browse thru West Chester or Wayne or Wilmington. If you don't live around here, support YOUR local shops. Otherwise, all you'll get is a tree like everyone else!
Just KITTING!
If you are shopping online, you can shop Black Friday thru Cyber Monday! All purchases made during that timeframe will be 20% off. BUT!! (wait for it) If you KIT IT, you'll get 25% off anything you KIT. What is kitting? Kitting means you'll get the design, the fabric, the fibers & any embellishments you need to finish your project! On lots of the items online, we've tried to list as much of this as possible, but there are still lots that don't list "ingredients". For those, all you have to do is put KIT IT in the comments section & let us know 3 things: 1) which projects you want kitted; 2) if you prefer linen, aida or lugana/jobelan & 3) if you prefer the original fibers (including overdyed fibers/silks/metallics) or just DMC. If you tell us to KIT IT & we have questions, don't worry, we'll touch base with you & get any additional info we need.
ALSO! Be sure to check out the ENTIRE website. The brand newest goodies pictured here are in the 11/24/14 subcategory. Most everything that has come in new this year is in the New Goodies category. And be sure to wander thru all our other categories too ~ you never know where you'll find your next project!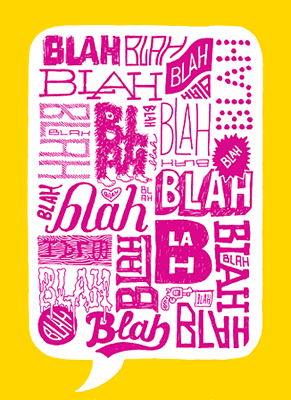 And now, for the BLAH BLAH BLAH portion of our show....
Lots of little things to update you on, but nothing earth-shattering!
*We've switched our credit-card processing (oooohhh-aaaaaahh....), and we now are accepting, in addition to MasterCard & Visa, Discover & American Express, as well as being able to use your debit card as a debit card!! If you call an order in, you will also notice that we ask for your 3-digit code from the back of your card. If you order online, the form has that added to it now, so just a heads up.
*SLEDS. Ah yes, the sleds. You know what I'm talking about ~ the little sled ornaments that we've sold over a thousand of this year.... Well, FABULOUSLY, the manufacturer is not shipping any more UNTIL SPRING! Because isn't that when everyone wants to do sled things?? When we're so sick of snow that we don't want to see anything related to it ~ like sleds??? And yes, we are OUT of them. I am still trolling for other suppliers, but I have exhausted the 3 I knew of to date. I will continue to hunt for them or even for something similar, but in the meantime we've come up with a couple alternatives for finishing these designs into equally cute ornaments.
We think the little tags that you can cut to any shape make adorable finishing ornaments.
And while you initially see them as sleds, you can see that they do not REQUIRE the sled to complete the "look". In fact, all the designs that have been finished on the sleds look every bit as cute done simply as little ornaments! And I read on another shop's website (forgive me, I can't remember which one!) that if you do want them on sleds, you can simply trim the top off the tags & adhere the tag onto the sled when the sleds come back in (in the spring....grrrrr......). So if you are stitching on sled designs, but didn't stock up on sleds, this is one of the cute alternatives we've seen.
Another suggestion is to take a separate piece of perf paper & either stitch another design on it, then glue them together & voila! A 2-sided ornament!! Or if you're lazy (LIKE ME!), just take a piece of perf paper & stitch XMAS 2014 on it, then glue that to the back of your design! 50 years from now, a kid will say, "wow! 2014! This is OLD!!!" You can also simply glue a piece of fabric or pretty wrapping paper to the back.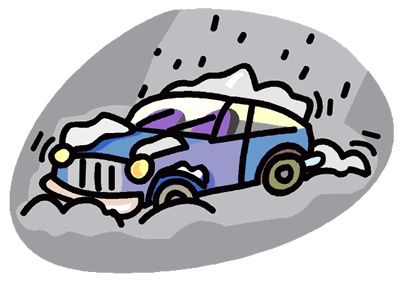 *It's becoming "that time" of year...the time when the weather may affect whether we're here or not. In fact, as I write this, the white stuff is falling, Phyllis has headed home & it's just Molly & me here until it starts looking really bad. So what to do? First of all, USE YOUR HEAD. If the weather is looking crappy, stay home! You know the roads, & more importantly the parking lots, will be lousy. Are you willing to risk it for a skein of floss?? You are? Okay, well then, step 2. Check our Facebook page ~ if we're closed, we'll post it there. Still not sure? Step 3. Call the shop ~ 610-459-8580. If we answer, we'll let you know how long you can reasonably expect us to be here. If you're planning a trip from a distance, watch the TV ~ we generally follow the school closings. We are in the Unionville-Chadds Ford area, so if they are closed, we are closed. Again, if you aren't sure, call us during regular shop hours (Tues ~ Sat 10AM-5PM). If you get the answering machine, we are closed.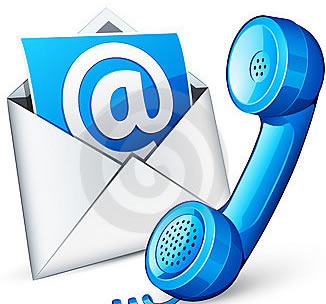 *Answering machines/call waiting/voicemail. More fun. Somehow, on our last phone "upgrade/power surge" we ended up with some form of call waiting, which I specifically told them we didn't want (even though it's "free"). Why? For the very reason I detest all call waiting. If we are on the phone with a customer & someone else "beeps in", we are not going to put someone on hold, only to answer yet another solicitor!! How does this affect you? Well, if you call our number & it just rings, it may mean that we're on the line with another customer. Please be patient & call us back in a few minutes. It doesn't happen often, but it happens enough that we get frustrated knowing that you are waiting & thinking "no one's home"! Also, our phones (which are good phones ~ but just phones) have decided in their maturing years to either eat our voicemails or stash them away to deliver 6 months later! sigh. Please DON'T LEAVE US A VOICEMAIL. Even though it may say you can, WE MAY NOT GET IT. Your best bet for touching base with us during non-business hours is to email us: shop@strawberrysampler.com.
*As we approach year-end, we would ask you to pick up anything we've set aside for you. We will more than likely call everyone AGAIN in mid-December, just in case you forgot (oooohh, wait, that would be me....).

*We (as in, Lise & Sandy) are working on all your framing & finishing for the holidays, now that the dropoff deadline is past. We will be calling you as soon as your pieces are ready. As you know, we ask you when you drop them off if you need them "by a certain date". If so, we note that & your piece will be done by then. We do your pieces in the order in which they come in to us, so continually calling to "check on your piece" will only delay the work getting done. If you brought in framing last week, it will be done before Christmas, but JUST before.
New models at the shop!
We love seeing things stitched just as much as y'all do & here are some of our newest models.
Everyday Blessings - from Teresa Kogut. This is gorgeous! The colors are so rich & the piece is just awesome!
Strawberry Fields - from Blackbird Designs. OUR favorite of the "Magical Mystery" group! We stitched ours on Beach Walk & the green of that fabric really makes the berries stand out!
In Full Glory - from Blackbird Designs. LO-O-O-VE this!! We stitched it on Heroic fabric from Picture This Plus ~ it's a neutral tan/grey/beige color BUT it has splashes of red & blue in it!
Spirng Sampler - from Niky's Creations. Yes! Yes I am ready for Spring! How cute are all those little bunnies??
Eleanor Rigby - from Blackbird Designs. Ruthie stitched this piece on "Touch of Blue" linen & instead of putting in either "Eleanor Rigby" or making it a baby sampler as was shown in the leaflet, she instead put in my grandparents' names & the year they were married!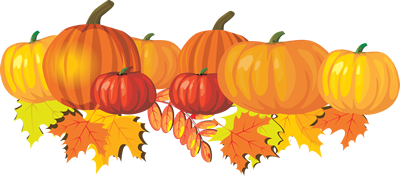 So, enjoy Thanksgiving! And get ready to start "waiting" for Christmas. Don't forget to watch our newsletters thru December ~ while there are generally not tons of new designs, we do have some fun ideas in store for you (& a few ideas to make sure your own personal Santa gets you JUST what you NEED!!).
While this newsletter should always be FUN FUN FUN (becuase otherwise it's WORK WORK WORK ~ and we all do enough of that already), we do want to make sure that we tell YOU that we are thankful EVERY DAY for you. And yes, the things you buy & the money you spend help us stay here, but what we are truly grateful for is YOU. You stop by when we need a smile, or when you need one & we can feel like we did something meaningful. You email us & thank us for picking out floss that you LOVE (yay, we made you happy!). You call us when we sent you a package that was supposed to go to someone else ~ and you happily send it on to that other eager stitcher. You ask about our families & actually care when we reply. You share your graduations (YAY TERESA!!), kids, grandkids, pups, new homes & squirrel stories with us! You post pictures of your stitching on our Facebook stitching group page & we (& all your fellow "groupies"!) are inspired to stitch something different.
*As an aside, that Facebook group is phenomenal! I see WIP (work in progress) Wednesday projects that turn into Friday finishes in 2 days! And we have had more than a few folks asking for "that gorgeous design that Susie posted yesterday". It's like having 5oo more model stitchers!!*
YOU are the reason we do what we do. So when we say THANK YOU, you can BELIEVE we mean it from the bottom of our hearts.
Hugs & stitches ~
Beth & all the BELIEVERS at TSS