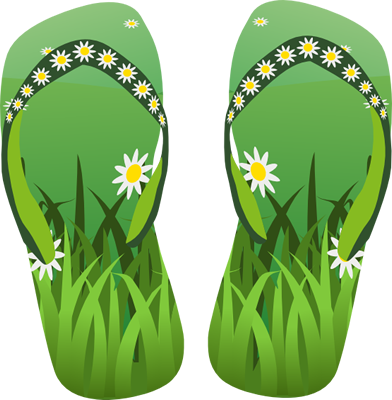 It's Flip Flop season!
You know it's HAPPY TIME when it's warm enough to break out the flip flops! Even Dansko has gotten into the flip flop business ~ Molly says hers are wicked comfy (I'm sticking with my clogs). Me? I'd just rather go barefoot. And chances are, if you're in the shop during the summer, that is how you'll find me!
The new goodies just keep on rollin' in. And hey! speaking of flip flops...check out the new wedding design!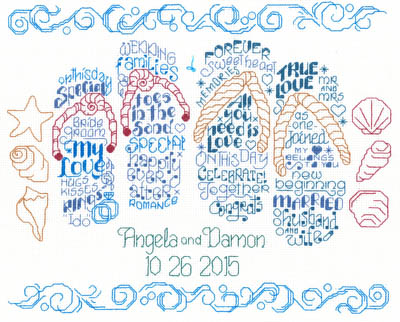 Let's Marry by the Sea - from Imaginating. This is so fun! So many folks choose to get married at the beach & this whimsical design is certainly in keeping with the beachfront vibe!
To Have & To Hold - from Country Cottage. Perfect for that cute couple you know on their big day!
Mr & Mrs Wedding - from Imaginating. I like this sampler ~ it's a little more formal & with only 2 colors, you can tailor it to go with the couple's chosen wedding colors.
Alice in Wonderland - from Jardin Prive. How cool is this?? All the fun things from Alice's trip!
Let's Bake - from Imaginating. Okay, this is my favorite! Chris & I love to bake cookies together & I'm thinking he might actually think this was cute! On a side note, if it rains all weekend, like they're saying it might, we might just have to make cookies ~ thanks to Deb at Stitches N Things who sent me the cutest picture of heart shaped beach cookies! They have "sand", "surf" & "flip flops" ~ all edible & so darn cute!!
Dreaming of Roses - from Rosewood Manor. Oh my goodness! What a gorgeous sampler of all things rosy! And hey ~ no thorns!
Floral Postcard ~ July Snapdragon - by From the Heart. Love the color of that stalk of flowers!
Deer Friends - from Plum Street. One of 2 Hoffman exclusives, this is gorgeous! Molly has already pre-snarfed the first one! I love the little designs on the deer & the leaves! Molly is hoping that there will be a series of deer to go along with the doggies Paulette has done!
Life on Sampler Hill - from Scarlett House. This is where I want to live!! Right there on Sampler Hill. Tanya always adds fun creatures to her sampler & there are always a couple of pups! Another Hoffman exclusive, these should arrive next week.
Clover & Lace - from Misty Hill Studio. LOVE LOVE LOVE this! This reminds me of my mamaw & I just love the verse. It reads, "Her lawn looks like a meadow And if she mows the place, She leaves the clover standing And the Queen Anne's lace."
Spanish Proverb - from Rosewood Manor. Another wonderful sampler with a meaninful gardening verse.
Sunflower Fields - by From the Heart. My favorite one in this leaflet is the one that's finished on the top of the box. Pretty colors & the box is one of the lovely ones from Lone Elm.
Sunflower Three - from Imaginating. A lovely bouquet of sunny, summer flowers!
Sampler Farm - from Niky's Creations. This is wonderful! I love the chickens on the fence, the bees, the sunflower & OF COURSE that garden full of a sampler!
White Pumpkins Sampler - from Dames of the Needle. This is gorgeous! Why is it that white pumpkins look more elegant than standard orange ones? You rarely see a white pumpkin carved as a jacko'lantern (even though you'd think it would be great ~ perfect for ghosts!). Anyway, this is very pretty.
Sale Quilt (or Quilt Sale) - from Lilli Violette. What a charming little roadside stand ~ flowers & quilts (could be my mamaw's house!).
Old England - from Lilli Violette. Ooohh! I want to move into one of those houses (as long as they have running water & A/C).
Home of the Brave - from Classic Colorworks. This quick to stitch design is a companion to "Land of the Free", that came out about a month ago! The chartpak includes the overdyed threads.
1776 - from Flowers 2 Flowers. We are thrilled to finally have a Liberty Bell design! Just perfect for our neck of the woods!
Whooo Fired the Maid? - and if it was you, you're in big trouble!! This totally cracks me up!!
Peek A Boo - from Val's Stuff. These 3 look like they've been caught in the act!!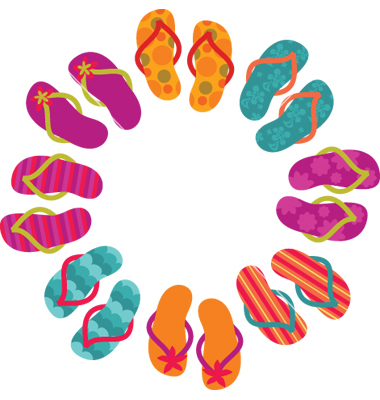 Ruthie has been stitching up a storm these days ~ every time I come home she needs more fabric, more floss, a new project! The great news is, we get more stuff for the shop!
This is Patiotic Sewing Basket from Mani di Donna. It is darling!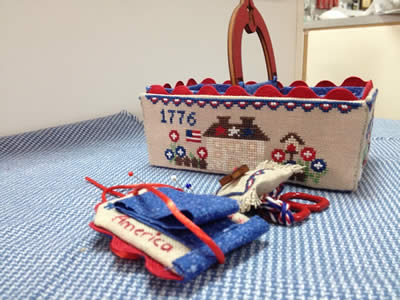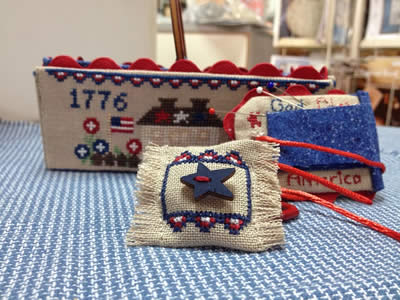 The chartpak includes the wooden handle & the wooden star button.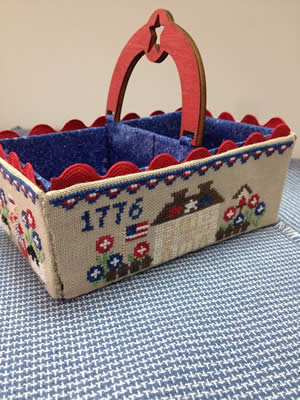 It also includes the directions for assembling this basket & the 2 little accessories!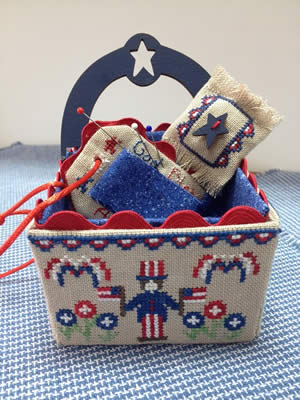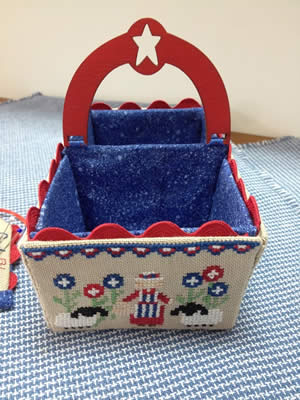 Below are Christmas Cupcakes from Victoria Sampler. These are so sweet & they look good enough to eat! There's not a lot of stitching on them ~ the majority of the cuteness is the buttons!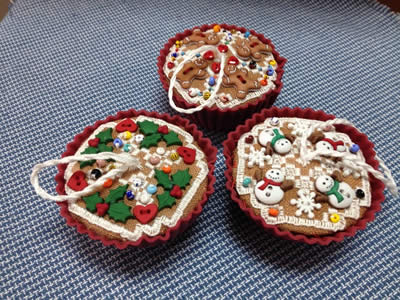 And as ALWAYS, the finishing directions are FANTASTIC!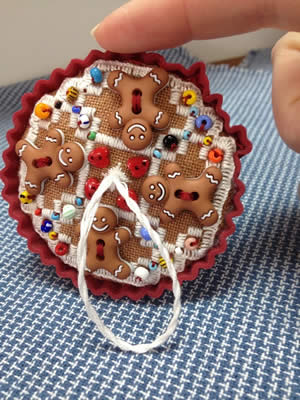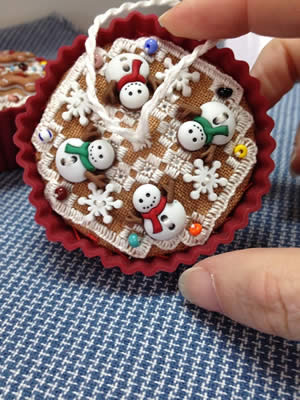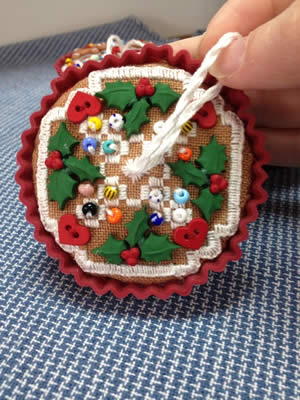 Don't forget ~ Christmas in July starts next week!!
Also, a quick reminder that the price of Sampler Threads will increase effective July 1. You still have time to stock up at the current price ($2.10). Order thru Sunday & you are also eligible to get one of these totes! Click on the thread pictured above for more info, then go check your stash & see what you need!! We have just a handful of pink bags left & about 2 handfuls of green ones! The bags are AWESOME!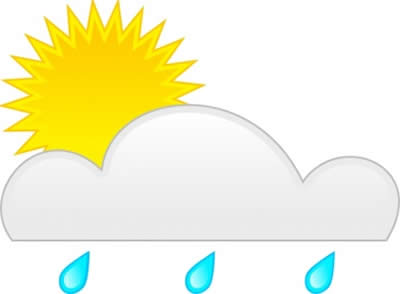 Around here, many folks are still waiting for their power to come back on ~ we had a wicked storm on Tuesday evening & lost power (& trees) everywhere. Best thing in our house? Our battery-operated Mighty Bright floor lamp (we now have 2 so we don't have to fight over one)! Nice to be able to keep stitching (0r reading or coloring....), even if we couldn't do laundry or cook dinner (always nice to have a GOOD excuse, don't you think?).
At the shop, we were fine. No power problems & the good stuff just keeps on comin'. And on Thursday we had a fun time with a visit from a group of stitchers from the Poconos, out for the day. They'd already hit Fireside Stitchery (aka, FIBER HEAVEN) & came down our way too. Thanks for taking the time to come see us, ladies!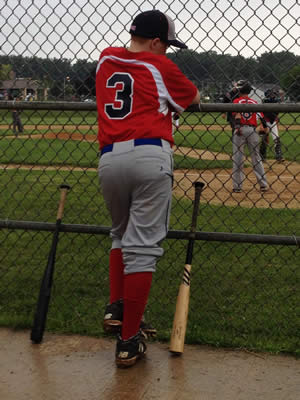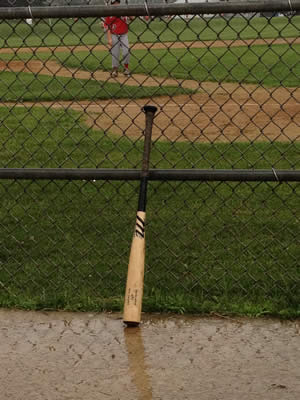 Rainy day at the game! We got STORMED out on Tuesday, but thought we'd get thru Thursday's game! Chris was pitching, & pitching really well, and then the skies really let loose. Game suspended until....we're not sure when. At least it was just suspended (which means we pick up where we left off) instead of cancelled (which means we'd have to just start over from scratch). Gotta tell ya, I'm really glad those cleats weren't getting back in my car. This weekend's tournament isn't looking good either.... Might be a good time to make cookies!
Hugs & Stitches ~
Beth & all the power surgers at TSS