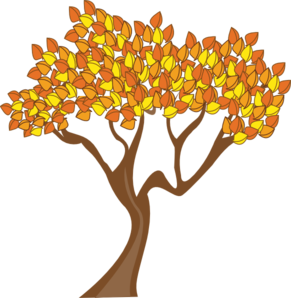 Indian Summer is in full swing here!
And thank goodness! The longer it hangs on, the better. 80+ degree days make Fall Ball much nicer than 50 degree days!
One of the BEST things about this time of year is that EVERYTHING is pumpkin-flavored! I love pumpkin flavors ~ I'm sure it has a bit to do with lots of cinnamon & spices which I am addicted to! Today, after baseball, I made pumpkin-molasses cookies with pumpkin spice chips! YUM! Not to mention all the spice cookies are out everywhere. Hmmm, you might notice a serious focus on cookies. That's me. When I was growing up, Mom (Ruthie) made cookies with us. Thank goodness we had an old mixer ~ you know, with 2 beaters instead of just 1 ~ so that there was a beater for each of us in addition to the spatula. Because the best part of making cookies is EATING THE COOKIE DOUGH! And for all you salmonella freaks ~ I'm 50 years old & I have NEVER suffered any ill effects of eating cookie dough. Except for not fitting into my pants. I have managed to instill this same passion in Chris ~ making cookies, eating cookie dough, eating cookies ~ but Jimmy just looks at us & says, "there won't be any cookies if you guys eat all the dough". Which, why he cares I don't know ~ he eats 2 cookies & he's over it. Don't know where that gene came from.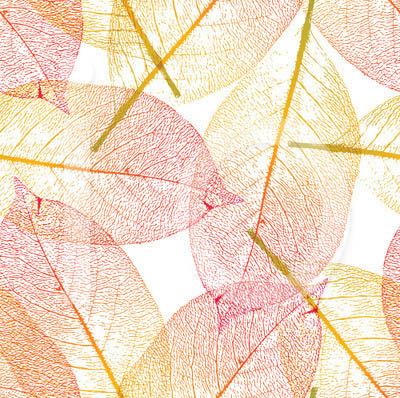 I also love watching the leaves change ~ they're just starting around here. And if I don't look ahead, I can just stay in the moment & enjoy! Some days that's easier said than done, but....
There are some GORGEOUS new designs out as well & while I usually gravitate toward the blues, greens, teals & purples, I am having a little flirtation with garnets, golds, plums & pumpkins. Aaahh...and there we are, back to pumpkin. Now I'm hungry again! Better start stitching!
Let Us Rejoice - from Country Cottage Needleworks. Now, while the colors happen to be "autumn-y", this is a design that is a year-round piece.
Autumn in Vermont - from By the Bay. Molly says this bridge is right down the way from her folks!
Sampler d'Automne - from Jardin Prive. Love these rich colors. And how about the cute little hedgehog??
La Foret Enchantee d'Automne - from TraLaLa. I see los of acorns for gathering ~ those squirrels better get to it!
Calendar Girl: October - from Little House. MMmmmmm. I see lots of cookies!!!!
Jacks Awaiting - from Three Sheep Studio. What a gorgeous new punchneedle design! I see Molly's next project.
October Eves - from Just Nan. What a fun autumn sampler. Nan always brings us wonderful creations!
Shadow Words: Jack O Lantern - from Hinzeit. A fun little design with a sterling charm included.
Shades of Orange - from Northern Expressions. Isn't this gorgeous? Love the rich colors.
Harvest Hares Pinkeep - from Scattered Seeds. This is a brand new designer to us & we are thrilled with the new designs they've brought us! Check out these little bunnies ~ out helpin' with the carrot harvest! That carrot in the center though....I think they're gonna need some help!
Give Ye Thanks - from Teresa Kogut. LOVE LOVE LOVE this design! The colors are awesome & the big, fat turkey is the cutest!!
Let's Be Thankful - from Imaginating. I really like this, but I would really think it would be prettier on darker fabric with a really "autumn-y" thread color.
Pumpkins in Love - from Primitive Hare. Yep, I think these 2 were made for each other!
Miss Isabelle Black - from Scattered Seeds. Aaahhh....I think Izzy has some friends!!!! Love her dress.
Witch's Tutu - from Needle Bling. OMG!!! This is hilarious!! Stitch it for all the witches you know & love!
Halloween Night - from Needle Bling. Too fun! I love the finishing on this! It really jazzes it up!
Pumpkin Jack - from Needle Bling. Hey! What about the birds???
Night Light - from Hot House Petunia. I LOVE this! The more I look at it the more I love it!
These cool tombstones got left out of my last newsletter ~ ACK! They are so cool & they are very limited! The tombstone itself is handpainted (& very light weight!). They're just stitched in 1 color & you can use any scrap of fabric you might have (the finished size is 6" h x 4"w.
Jack O' Lantern ~ Cauldron
Ghoul Tidings - from Plum Street. This was in last year's JCS Halloween magazine, but if you didn't get one, you can get just this chart now.
Jack's Bash - from Plum Street. Oh my goodness!! What fun! This cool sampler from Paulette says,
"Here in the rust and autumn bower,
The knobby gourd and bitter flower;
We merry-make and sing Hooray!
To our friend Jack on his birthday."
I love the border & the spooky houses at the top!
31 Gallows Way - from Hot House Petunia. This looks like the entrance to a very scary place...but the pumpkin seems happy!
Halloween Royal Family - from Madame Chantilly. Aren't they lovely? Quite majestic, I think!
Pumpkin Witch - from Madame Chantilly. Ah, she's a cutie! And I like the little bag finishing!
Halloween Cubes - from Primitive Hare. What a totally fun way to "spell" it out!
Website Under Construction - from Hot House Petunia. Hilarious!! Love the title. A very clever creation.
Frieda the Fraidy Cat - from Hot House Petunia. She may be a fraidy cat, but she's a cute fraidy cat!
Bewitching Pixie: Mari - from Nora Corbett. Oooohhh...I love her cape! And I wonder what her little friend's name is.
Bewitching Pixie: Cleo - from Nora Corbett. She looks like she's headed out for the hunt! Love the colors.
Pumpkin Patch Critters - from MarNic. Who wouldn't feel welcomed by this fun bunch?
Halloween Tree - from Stitcherhood. Ooooohhh...a tree full of spookies!!!
Autumn Birdhouse - from Imaginating. This looks like a cozy little nesting place!
Shine on Harvest Moon - from Val's Stuff. I think this is adorable! What a playful little kitty!
Halloween Tricks - from Imaginating. My favorite thing: the border!! How cute is that??
Double Double - from Cherry Hill. I love this gal's designs. The colors are just perfect for Halloween fun & the little bow at the bottom really just finishes it off!
Shades of Halloween - from Sweetheart Tree. I love these designs where it's one color & I think Halloween is the perfect holiday for them!
Batty Boris - from Just Nan. Isn't he adorable? Love this little upside down batty boy!
Punkin Time - from Val's Stuff. These pals look like a crew!
Halloween Fun - from Imaginating. I think this is a cute picture, but I can so see these done as individual little ornaments or tags, finished with spooky fun trim!
Merry Halloween - from Teresa Kogut. What a fun pumpkin patch ~ they're already carved!
Those Shoes - from Pickle Barrel. HILARIOUS! I just love this.
Little Red Riding Hood - from Classic Colors. The first in a line of designs from Classic Colors. We know this is the start of another great design series! The next one coming up is Cinderella!
Lil Abby: Wisdom - from Abby Rose. This is the last of the "Lil Abby" series & it's as wonderful as the first ~ not always the case! We're looking forward to seeing it all stitched together!
Greatest of These - from My Big Toe Designs. I love this depiction of I Corinthians. It's a beautiful reproduction style sampler & it's even prettier than it photographs!
I Surrender All - from My Big Toe Designs. This is a really pretty design featuring this well-loved hymn.
Centerpiece - from Hothouse Petunia. Love the folkart flair of this design!
In the Garden - from Hothouse Petunia. The bees, the beeskep, the flowers...it's gorgeous!
Dahlias - from Brodeuse Bressane. I am so enchanted by these designs ~ they're done in blackwork (or backstitch) & they are lovely. Dahlias had never really been anything more or less than a pretty flower to me until I was in the Botanical Gardens in Christchurch New Zealand. They had some of the most stunning beds of these flowers & they immediately became one of my new faves. I have to admit, though, that I haven't planted any yet, so stitching them is as close as I've gotten!
Garden for Sissy - from CM Designs. This design is dedicated to the memory of someone special in the designer's life & she obviously loved to garden. It is a beautiful remembrance & a gorgeous design.
Spring Meadow Sampler - from Scattered Seeds. Is this bunny not the sweetest? It is a wonderful mix of primitive & whimsical!
Lucky Dog - from Scattered Seeds. Aaahhh!!!! EVERY dog should be a lucky dog! This is totally fun!
A Dog Wags its Tail with its Heart - from Stitchworks. This is the sweetest sentiment - everytime my pup wags her tail now, I think of this & it makes me smile!
Cat-Attitude - from MarNic. I think this is hilarious! Cats are so elegant & this captures them so well. I also love the patterns within each cat!
Blossom - from Brodeuse Bressane. LOVE LOVE LOVE this! Totally all my colors & I love the way she's made each section a different pattern! Can't wait to start this one!
Pinfeathers - from Hot House Petunia. The prettiest part of the peacock! I really like the abstract feel to this.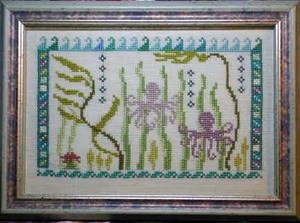 Octopus' Garden - from Ink Circles. I know, I know. Confusion. This is really cute too! Love the borders!!
NOTE: For everyone waiting on word about the last 2 "Magical Mystery" charts from Blackbird, we have an update!
Octopus' Garden (FROM BLACKBIRD DESIGNS) has been okayed by whoever it is that has to approve these things. They are hoping to ship them "SOON". I don't know when soon is, but at least we're moving forward. We will send/call you as soon as we receive these charts if you have them on order.
Yellow Submarine is still waiting on approval from Sony, so there's no news to report yet on that one. However the gals have said that if Sony declines to approve it, they will be designing something else to fit in with the "Magical Mystery" series.
We'll keep you posted!
Trunk Show - from Primrose Needleworks. This just makes me smile! I'm gonna stitch it up & hang it out front every time we have a trunk show.
Fit In Stand Out - from Stitchworks. This sounds so much better as a grownup than it did as a kid!
God Bless America - from Cody Cross Stitch. Darling! Whimsical, fun & totally patriotic.
Hexafleur - from Brodeuse Bressane. It's such fun to stitch something so pretty & patriotic too!
Angel Wings - from Teresa Kogut. This was popular & fun when it first came out in punchneedle & we are so excited that now it's available in cross stitch!
Do Not Weep - from My Big Toe Designs. I love this version so much more than others I've seen. It's more uplifting & consoling...less morose.
Bittersweet Gatherings Pinkeep Drum - from Scattered Seeds. I really like these sweet little drums.
Vintage Air Balloon Sampler - from Tiny Modernist. What a fun little sampler! Love the colors she used. Also? The cute pup by the house!!
Winter Pine punchneedle - from Three Sheep Studio. So pretty for winter decorating ~ I think this would be a pretty little pillow!
Tribal Cowboy Boot - from White Willow. LOVE this!! Perhaps because I love my cowboy boots ALMOST as much as my Danskos! No spurs on mine though ~ that's just an accident waiting to happen!
Moonlight - from Little House. Um. This looks suspiciously like .... the "s" word. It is wicked cute though!
Snowflake Mini Trees - from Scissor Tail. What a darling trio of ornaments!
Christmas Means More - from Heart in Hand. A treasured line from the Grinch!!! And always a good thing to keep in mind.
Classic Ornament Collection #2: Dear Santa - from Country Cottage. What a darling ornament! Once again, I've headed into a "series" thinking, 'well, I don't know. We'll have to see.' And once again I AM HOOKED! LOVE this one!
Sweet Christmas - form Cuore e Batticuore. Holy sugar high! This looks like heaven on several plates!! This is my kind of Christmas present!
Santa Ornament - from The Shop Around the Corner. He is adorable!! And he's stitched on the dotted fabric, so you don't have to stitch in all those "snowflakes"!
Hometown Holiday: Firehouse - from Little House. Too, too cute! I love the firehouse itself (it looks old ~ in a good way!). But of course my FAVORITE part is the woofer!!! Here's a little dalmation trivia (at least, I didn't know this until about 10 years ago): they're born white! And during their first year, their spots "come out"! How cool is that?
Snowman and Friend - from Sweetheart Tree. Oh so sweet! This is what you call a face to face meeting!
New designs by Amylee Weeks from Mill Hill.
These designs are really pretty & "on trend" (use that phrase a lot, don't you?). Pick one, or do several! They're fun! Each kit includes aida, floss & embellishments.
Silent Night ~ Holy Night
Peace ~ Believe
Merry Christmas ~ Angel
Santa Claus Montgolfier - from Cuore e Batticuore. This is one of my favorite new Christmas designs! How darned fun is this?? And before you ask, I've already found out: Montgolfier is the name of 2 brothers who invented the first hot air balloon! I'm sure that will come up in the next game of Trivial Pursuit....
Waiting for Christmas - from Sara Guermani. Every time I look at this, I see something new! I love the elf trying to coax the reindeer into line! And Santa seems to have located another runaway! Meanwhile, all those kiddies are STILL WAITING!! What a fun design this is from one of our FAVORITE new designers!
Prince of Peace Sampler & Pinkeep - from Scattered Seeds. Love this! The lamb is such a wonderful representation here.
Santa 2014 Wee One - from Heart in Hand. Santa & friends, all hoping for the same thing we are: Peace on Earth.
Tis the Season - from Teresa Kogut. Okay, how cute is this? Doesn't it look like Santa's giving this guy a little scratch under his chin? And I think the deer is loving it ~ look at his ears!! Too, too sweet! Also, I love the border.
Honest Santa, I didn't do it - from Sweetheart Tree. Hmmmm....this looks suspiciously familiar...only the dog was all yellow....
Christmas Charm - from Scissor Tail. This is so lovely! Very elegant.
A Merry Christmas Vintage Greeting - from Heart in Hand. What a beautiful Christmas scene.
HO HO HO - from Filigram. So many toys! So little sugar.....
Christmas & Co. - from Filigram. All these guys look so happy! Just makes ya smile! Also, I love Santa's jacket!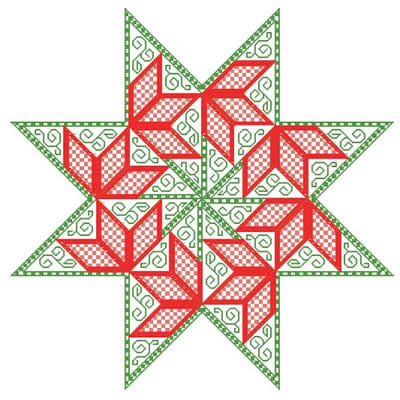 Poinsettia Star - from Brodeuse Bressane. Lovely, elegant, Christmas-y! I think this would be a beautiful pillow!
So, other than all that(!), what else is new around here? Well, Abby & Ruthie are really creating some entertaining (& learning) videos! You can see them on our Facebook page. Ruthie is a natural & she is (hilariously) just like my grandfather ~ full of information & stories that she imparts in exactly his manner (which is a good thing, Mom!). I'm hoping to get to see the top of my desk sometime before the end of the year (but most around here will tell you that ain't gonna happen).
We so enjoy seeing everyone who comes in & visits with us each day ~ you all brighten up our days & inspire us with your work!
Last week, Joyce T. came in with her newest finishes. And we were jealous!!
Aren't these great? Of course, we wanted to run right home & stitch them ourselves! Until that happens, we are just grateful that there are folks who DO finish things & bring them by for us to see (& let us share them with you too!).
And now, I'm off to frame some new models (YAY!). Be on the lookout for them in the next newsletter.
Hugs & stitches ~
Beth & all the "Fall" colors (remember that?) at TSS
btw, I'm a .... SUMMER!