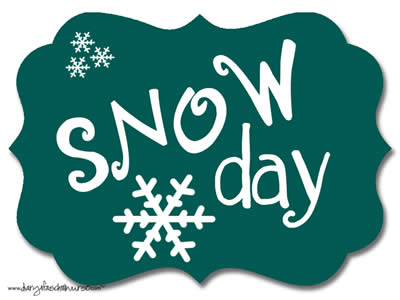 ...and, we're back.
First, let me thank you all for your orders & emails & FB messages! We hope you enjoyed travelling along with us. We were bummed that we didn't have enough time for videos, but...c'est la vie (I wish I knew how to say that in Italian...).
We flew home Monday, with 4 50lb suitcases, after a 2-hour delay to fix a loose screw on our airplane. And here is the unsolicited rah-rah for today: LOVE Southwest Airlines. We boarded the plane, sat for about 20 minutes, pilot tells us they're checking on something, wait about 15 more mins, he says they're still checking & because it's warm & a slam full flight, they're gonna let us off the plane to move around, get something to eat/drink, just stay close, will reboard in an hour. 1 hour later, back on board, take off, land, no worries. So great that they kept us informed & let us off instead of belted in like sardines. We'd already heard of some folks on the way to Nashville who sat on the tarmac for 9 hours (which I thought was now illegal....). So, there you go...my pitch of the day, for which I won't even ask for extra miles!
Now, on to MORE NEW GOODIES!!
How is that even possible, you ask? Yes, we ask that as well. But it's true, so here comes MORE STUFF! And before we go any further, a message about Market Madness:
Due to the overwhelming volume of fabulous new items, Market Madness will continue thru the weekend! So any orders placed thru Sunday night on Market items only will be discounted 20%.
That's right folks, we still haven't shown you everything we got, so you get thru Sunday evening. Remember, you can't combine other discounts (NEWSHOPPER or Frequent Stitcher); your items have to be from the Nashville Market category (& may include the "ingredients" for those items); we'll combine all your orders placed so there will only be 1 shipping charge. So read on & be on the lookout for tomorrow's update as well!!!!

If you are a fan of symmetry, hidden images & tongue-in-cheek humor, & you haven't done any of Tracy's designs yet, where have you been?? Many of her designs are based on a Mandala style of work ~ basically round or square, with designs woven in. The closest I could come to this is, remember when we had Spirographs when we were little? Okay, take those & make them PRETTY! Currently, now that I'm in my coloring book phase, they remind me of the new trend called Zentangles. But Tracy's have such fun things in them ~ check out these new goodies.
These 2 designs are the first 2 of 4 Halloween Mandalas.
A Sprited Mandala - How many spooky things can you spot? I've got ghosts, pumpkins, full moons, scary trees...
Wings & Things - Love this! From the spider web in the center to the skulls, bats & owls. Too fun!
Twice Cursed - this is Tracy's twisted take on Cathy Habermann's Twice Blessed (pictured above right, from last fall). But don't worry ~ Tracy & Cathy are good friends, so it's all done in good fun!
A Holly Jolly Mandala - This is so fun for Christmas! Presents under the tree, angels & candles, ornaments & pinecones...you'll see something new every time you look. Even those ever-logical, linear thinking guys you know will like these!
Valentina - It's pretty in pink (or purple or red or blue....)! It's just a sweet design ~ and you can use any color you like. Try one of those overdyed fibers with lots of different colors in it!!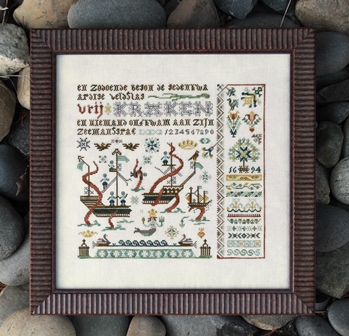 Get Kraken - I LOVE this one!!!! At first, it looks like a reproduction of a Dutch sampler but look closer! Here's how Tracy describes it: A reproduction (or maybe not) Dutch sampler commemorating the epic battle of 1694 in which so many lives were lost to the destructive Kraken. Hilarious!! Tracy turns a straight up old fashioned sampler into one of those, "what....?" moments!
Roll Your Own Mandala 4, 5, 6
These are amazingly fun! They are TRULY like coloring with cross stitch. Tracy has given you an outline of a mandala (actually 3 different ones in each set), and then given you guidelines for picking colors (don't worry, she also gives specific colors for those of you who aren't ready to jump in the deep end). And it is charted as to where to stitch the various shades of color, once you pick. TOO COOL!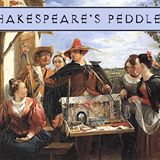 Theresa took some time away from cross stitch, and now is back and better than ever! We were thrilled to see her new goodies at the show & you're gonna want to get in on the fun!
Heirloom Tomato & Wild Strawberrie LTD ED kit - This is a fun little kit!! It includes a vintage zinc jartop to finish the pincushion, in addition to everything you need to stitch these pieces. We do still have some of these left, but once they're gone...
Fraktur Friends - Theresa stitched this piece on silk gauze, but you can stitch it on only fabric you like! We love this design & it was very popular at the Market!!
Jenny Bean's In the Parlor - YAY! The return of Jenny Bean! This is part 1 of an 8-part sampler! The nice thing is, Theresa says she has created it in such a way that each section can be stitched alone or you can make it into the completed sampler. When finished, the full piece is 170 stitches wide by 810 stitches long. For all y'all who stitched (or have or even remember...) "And They Sinned", this one is slightly bigger (!). It's stitched on Wren linen from Picture This Plus, using Sampler Threads. The following parts are: Adam & Eve, Noah's Ark, The Good Shepherd, A Verse, A Forest, A Town, and Jenny's House. Watch for the charts every 4-6 weeks.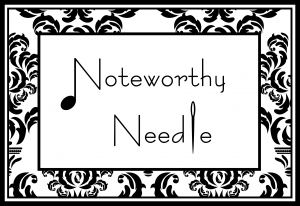 We were thrilled to meet Janis at Nashville this year. And you're gonna be thrilled when you see her great stuff! In fact, many of you already have, because we have a BUNCH of orders!!
Floss Waxers
Now, many of you have used Thread Heaven on your threads to keep it from tangling or fraying. But your grandmothers used beeswax. It's all natural & it strengthens your fibers & makes them pass more smoothly thru your fabric. Janis has a whole line of waxers & you're gonna want them JUST BECAUSE they're so darn cute!! Not only that, but OMG the names are THE BEST!! We just stood & cracked up reading them all! You can obviously keep them with your stitching (be sure to scroll on down to see her new design for a waxkeeper), or you can use them for decoration! They don't begin to melt until temps reach 140 degrees (& if it ever gets that hot, your thread waxer will be the least of your problems!).
Help Me Out of this Jam (strawberry) ~ I Like Big Bundts (bundt cake)
Quilt Worryin' & Let's Get Stitchin' ~ I Wanna Be Alone Star ~ Fleur de Bees
Whadda Claddaugh ~ I'm Waxing Over a 4-Leaf Clover
I'm Feeling Waxadaisical ~ Thanks for Mutton ~ Stalker! (sunflower)
GivvaDogga ~ Faux Paw
I tried to catch a Fog. I Mist (lighthouse) ~ Anchors Aweigh (Cindy, this is ours!)
You Crack Me Up (crab) ~ Frankly Scallop, I Don't Give a Clam
Meet My X ~ There's Snow Stitchin' like Cross Stitchin' ~ Cross Reference
The Fortune You Seek is in another Cookie ~ Owl Be Seeing You
There are even more of these darling (& hilarious!) waxers that you can see on her page. If you see another that you would like, just let us know & we'll get it for you.

Sandy has been delighting us all for years with her beautifully delicate designs. This year brings even more new goodies, with something for everyone!
Canterbury Rose Sampler - STUNNING! I will tell you right now that while this is a really good photograph, it is NOTHING compared to the real thing (& I realize that doesn't help y'all who live far from the shop, but just believe me). The filigree work is beautiful & elegant & the colors are lovely! There are lots of fun specialty stitches ~ with diagrams! This is a kit & includes everything you need.
Bumble Bee Biscornu - so pretty, with the honeycomb in the center, and there is another lovely design on the other side. This kit includes everything you need to make this, including how to put the biscornu together.
Bumble Bee Fob - A charming companion to the biscornu, this 2-sided fob kit comes with all the supplies & instructions! Love the colors!
Whitework Lace - this design really does look like lace! This design comes as a chartpak, & while we love the deep magenta color Sandy used, one of the great things is you can pick any color you like!!
Tiny Spring Violet Sampler - a sweet little floral sampler, this was originally designed with a silver charm, but the limited amount of those left Sandy looking for a replacement. It now has a beautiful violet colored bead!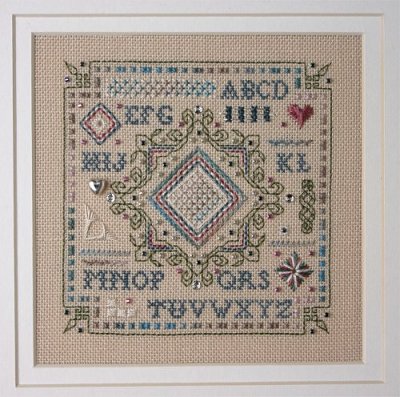 What a Stitch - so, so pretty! I absolutely love the colors in this. The kit comes with all your supplies & directions (particularly for the fun specialty stitches).
An Apple for the Teacher - a perfect Teacher's gift (& the end of the year will be here before you know it!).
Itty Bitty Patriotic Kitty - 3 Meows for the Red, White & Blue!

Teresa's primitive folk art work is such fun to stitch...and even more fun to see them all done! We spent so much time in her booth just saying, "oh, I have that one started" or "we have that one out to be stitched" or "is that new? why don't we have that?" And her new goodies just keep on getting better!
Cross stitch first...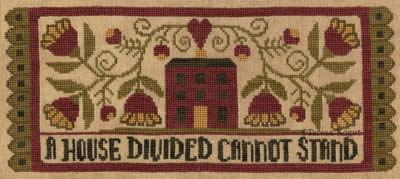 Divided House - I think this is so pretty ~ love the takeoff of the penny rug on the ends. I just really like her style.
Seeks Wool - the quintessential needleworker's proverb.
Honey & Wool Farm - I think this is adorable!
Halloween Greetings - Too cute to be scary!
All Hallow's Eve - I love the bittersweet on the sides.
Joy - nice to know that Santa's friends are waving the flag!
Santa's Hike - Hmmm, where are those pesky reindeer when you need them?
A Glad Heart - OMG! Look at the front of her skates! Too cute!
Winter Blessings - I love the snowflakes in this ~ remember, I like stitching snowflakes, just not watching them fall from the sky!!
Spotted Bunny - Oh how darling!! Just perfect for springtime stitching!
My Black Hen - I really like this one (& so do lots of you so far!). Great for a kitchen or I think it would be a fun pillow!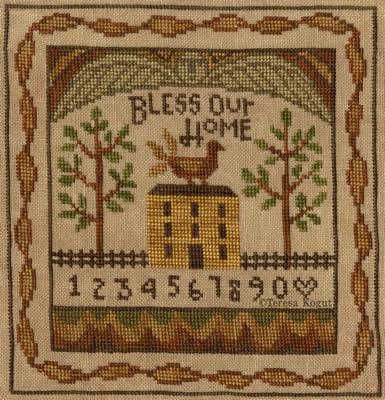 Bless Our Home - I really like this design, but I want to change the colors up a bit ~ I'm not so much the brown/green girl. Will keep you posted on the outcome!
...and now Punchneedle
Be a Good One - Love this! I love the saying, and the design. A great folk art piece.
Liberty - this is a really nice design! Just right for patriotic decorating.
Stars & Stripes - Very country, folk art feel.
Primitive Floral - I like this one ~ the little stems coming off the center give it a delicate feel, & the colors are soft & pretty!
Geometric - LOVE IT! You know me & my symmetry issue! I think this is cool, but I'm changing the colors.
Cat - what more do you need to say?
Moondance - my favorite Halloween design! I think this is sooooo clever! I love how she swirled the fibers aound the moon!
Give Ye Thanks - Perfect for autumn decor.
Frosty - What a cutie! I want to punch him with a wintry blue background so he really stands out!
Country Santa - SWIRLS! It's a Molly Santa!!
PUFFIN COMPANY
Diane continues to create some of the cleverest accessories that we "HAVE TO HAVE"! With each new addition, we wonder how we ever stitched without them. At Nashville this year, she's created new stitching treasure boxes (or Niches). You'll wonder how you did without....
Small Notion Niche - absolutely adorable. Large enough to hold needles, beads &/or a tiny pair of scissors, they measure 1.75" wide by 2" tall by .5" thick, with a sliding top. Look below to see all choices.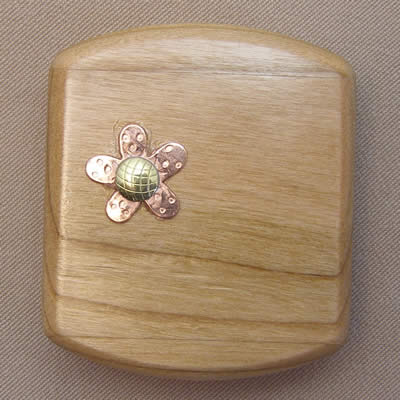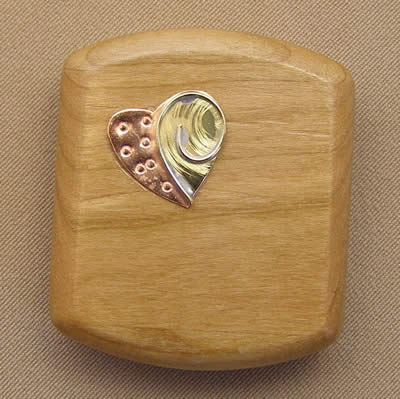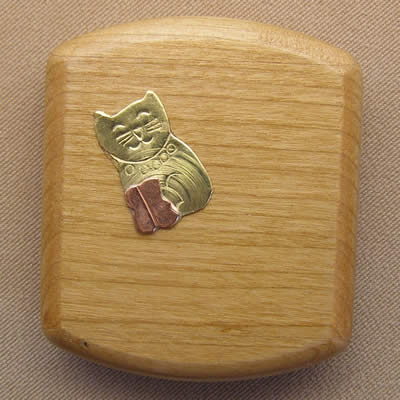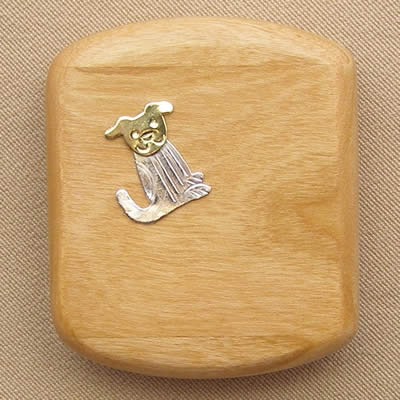 Medium Notion Niche - This niche is nicely lined so you can actually use it for beading! It has a magnetic latch & is 2" tall by 5" long by 1" deep. It will hold threaders, scissors, needles & more! See choices below: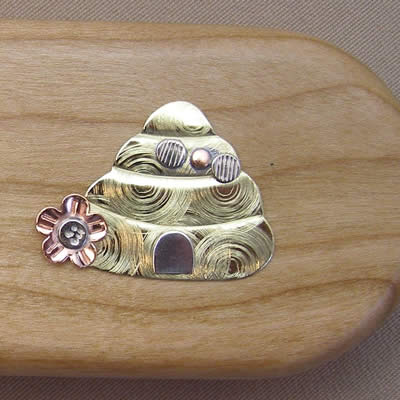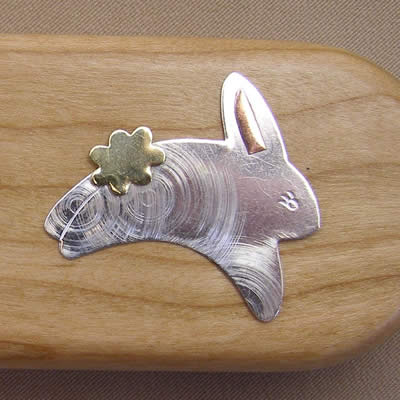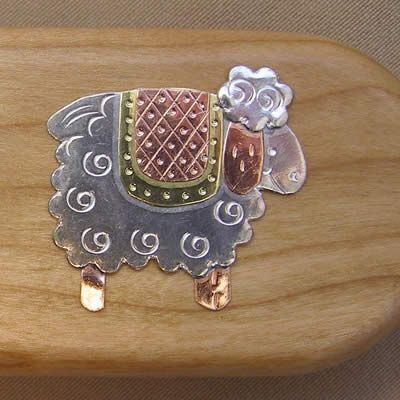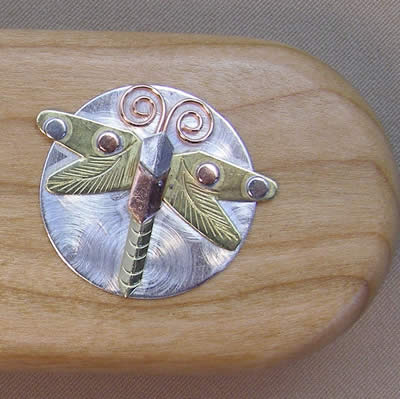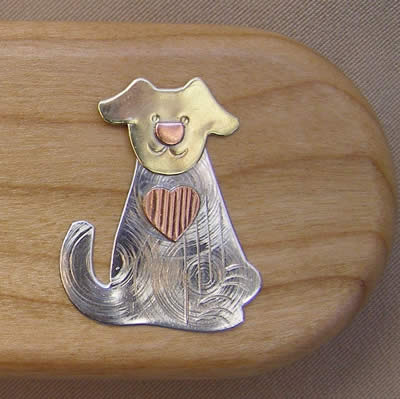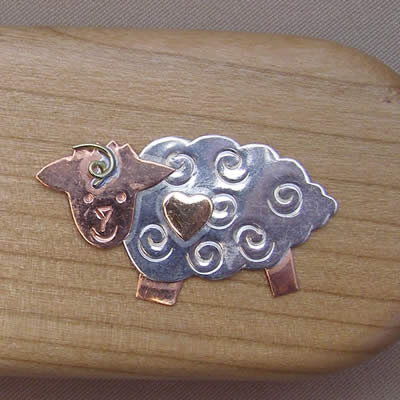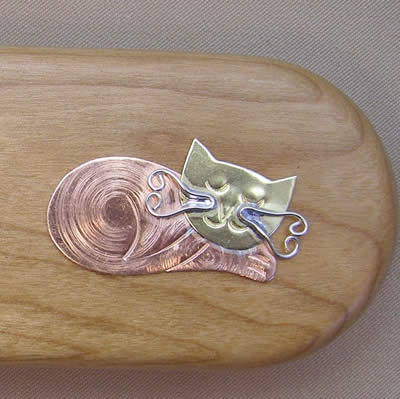 Large Notion Niche - This is the big one!! Again, it's lined inside with a magnetic clasp & is 3" wide by 7" long by 1.25" deep ~ perfect for carrying scissors, needles, threaders, extra money, candy, keys....this is the one! See available cuties below.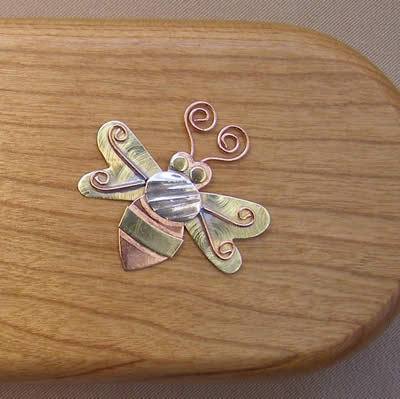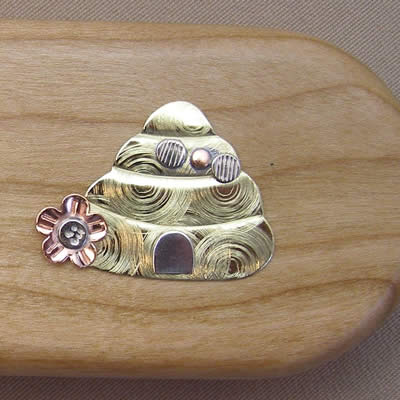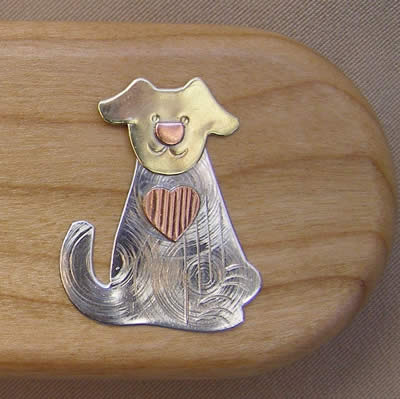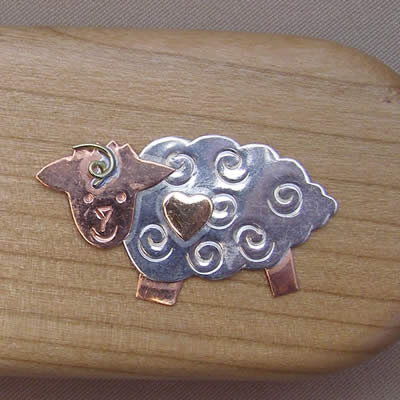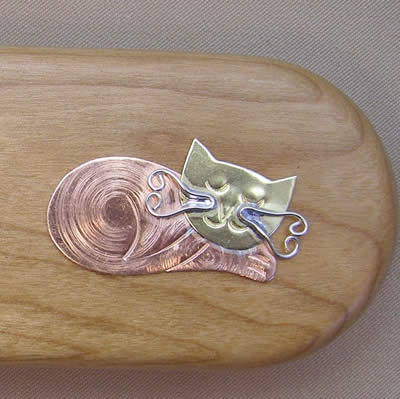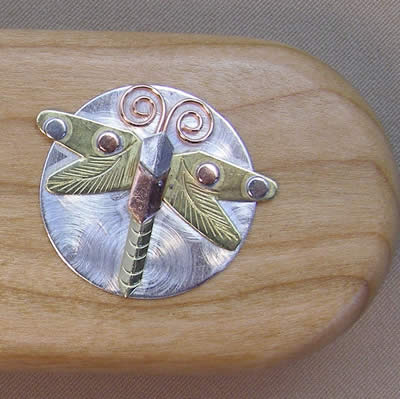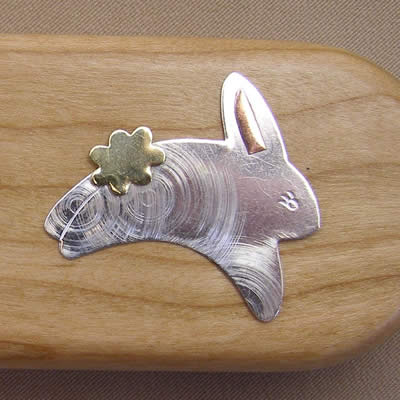 Four new Needle Nannies
Country Hen ~ Country Sheep ~ Sawtooth Quilt ~ Beehive

Michelle brings us her lovely designs, as well as designs from several other designers!
Quaker Patriotic: Courage, Honor, Respect - these are 3 separate charts (you can see Honor hanging above), but they can be stitched together as one sampler.
Quaker Gone Poe - how many Poe allusions can you find hidden in this sampler??
Small Star - I love this ~ it's a nice message & a pretty design!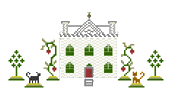 Dames of the Needle
Elizabeth has been busy, busy, busy lately but not with new samplers. She has been dying all sorts of trims for finishing & now linens. So far, she has 2 colors of linen ~ Dirty Ewe & Peep's Lost Sheep. Notice anything about the names? Yep, they're sheep. Why, you might ask? Well, because the base she used for dying is Lambswool!
Hard to tell here, but on the left is Dirty Ewe which is lighter, on the right is Peep's Lost Sheep which is darker. It comes in 32ct & 35ct, but we are anticipating 28ct soon.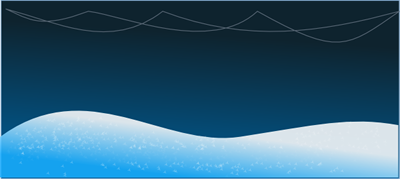 Well, our Snow Day turned into a Snow Night & I think it maybe just stopped a few minutes ago. I have no idea what the roads look like, as I've been glued to my computer all day. We are hopeful that it will be cleared out tomorrow. Of course, Molly & I will still be shovelling thru tons of stuff for your orders, but at least it'll be warmer than shovelling snow.
Sending this off & resting up for the next one!!
Hugs & stitches ~
Beth & all the continuations at TSS