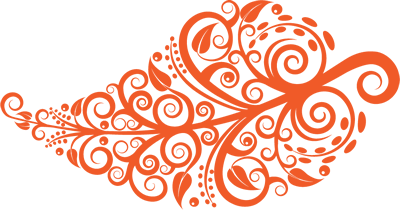 Leaves are falling, temperature's falling, I'm falling...down on the job! Yep, I've been MIA for a couple weeks, but it's all good. We've been a bit busy around here getting out all the mail orders from the Anniversary & then getting ready (& enjoying!) our StitchAway weekend. We had a fabulous time last weekend just sitting around stitching (and laughing and eating and talking....). There ended up being about 40 of us & we ranged from newbie stitchers to quite advanced, from projects on 14ct to one stitcher stitching a sampler on .... brace yourself.... 52ct linen!! Sheesh, I can't even give Molly total grief for her 40ct any more (but I probably still will anyway). We are TENTATIVELY planning our next weekend for February 20 (ish). We will keep you posted! You'll want to make plans to join us for this no-project, no-stress, no-pressure weekend!
In the meantime, there are more new goodies to tempt us!
Needleminder: Cornucopia - from Kelmscott. This is stunning. Look at all the detail that has gone into making this beautiful needleminder. While it is perfect for this time of year, it is much, much to pretty to ever put away.
Threadkeep: Silk Queen - from Kelmscott. Isn't she lovely? Much too pretty to be holding my messy threads!
Pursue Thanks - from Tree of Life Samplings. LOVE this house! A pretty, pretty sampler.
Garden Club #2: Apple Orchard - from Blackbird Designs. The second installment, another autumn treat.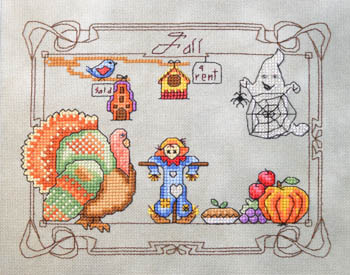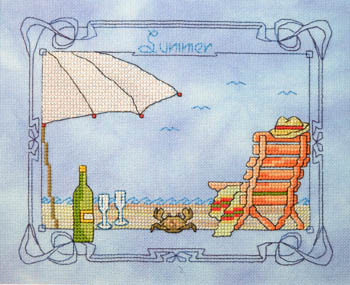 Fall - from MarNic. So many cute signs of Fall!
Summer - from MarNic. Aaaaahhh...heaven!
Boxer: Gratitude - from Lizzie Kate. Wow, what a wonderful reminder. On the right is the little bonus chart included in the boxer kit.
November - from Cricket Collection. This might actually be my favorite one (which is saying something since it's not a summer month!). I love the houses, the circle of pumpkins, the trees & most of all the covered bridge!
December - from Cricket Collection. This is just dear. Love the creche in front of the B, and the little Charlie Brown tree.
Tree Hugger - from CM Designs. Love these quilt block trees! Ruthie will be wanting this one.
Winter Circle - from AAN. LOVE this design! Might have to stitch it on sparkly dark blue with white floss....
Three Snowy Hills - from Little House. Love these houses ~ seeing this on a winter sky linen...
Town & Country - from Carolina House. This reminds me of the woven coverlets you see. Really like the symmetry, particularly the blocks in the center.
Inverno Sulle Alpi (Winter in the Alps) - from Sara Guermani. A companion to "Summer in Tuscany", this is such a fun design! I"ve already picked out my house (& it's NOT one of those igloos!).
Sampler: Dogs, Birds & Church - from Mani di Donna. LOVE this sampler!! Pretty colors, & DOGS! What could be better?
Share the Joy - from Abby Rose. What a dear little Christmas pinpillow.
Christmas with Elves II - from Madame Chantilly. I think these 2 little designs are so sweet!
Christmas is Here - from Pheasant Street. A cute little spot sampler!
Old Man Winter - from Pickle Barrel. Uh....NO!! It's a cute design, but the sentiment....
I Love Christmas - from Scissor Tail. I love the patchwork-y look to these! Cute little pillows (NOEL is my favorite!).
My Christmas Bellpull - from MTV Designs. This is a lovely Christmas bellpull & it comes with the hand-painted santa button!
Gingerbread Greetings - from Hinzeit. YUMM-O!
Snow Smitten - from Hinzeit. NOT a good description of me....
Christmas on the Farm - from Designs by Lisa. These are so cute! Phyllis will be having to stitch that tractor!
Christmas Joy & Peace - from Mani di Donna. Oh my goodness! The designs are so cute to begin with, and then the finishing takes the cake!
Square.Ology: Merry.Berry - from JABC & Hands On. A pretty Christmas wreath, finished in a wooden hoop@
Square.Ology: Kiss.A.Bit - from JABC & Hands On. A little bit of mistletoe!
Be of Good Cheer - from Scarlett House. Such a pretty design ~ I love the band at the bottom. Looks like a sweater. She stitched this over 1 thread, but you could certainly stitch it on aida or over 2 threads (I know I will!).
Merry Christmas My Deer - from Country Cottage. OMG! I think this is adorable!! Molly loves the deer, I like the borders.
Sampler Tree Ornament #12: Christmas Angel - from Little House. The last ornament in this series! I love this angel!
Born in a Manger - from Little House. This is the first in a new line from Diane called "These are my Sheep".
Up on the Rooftop - from Drawn Thread. LOVE this one! Just a simple little sampler with a jolly old elf!
Joys of Christmas - from Drawn Thread. 6 joyous ornaments. Can't decide which one I like the best!
Tree Ornaments - from Hinzeit. These are fun to stitch & make great Christmas decorations. I would finish as a 2-sided ornament with 2015 on the back of each one.
Personalized Tree - from Hinzeit. This is such fun! I love that you can make these personalized ~ wouldn't this be a wonderful "first Christmas" gift? Either for a first Christmas together or a baby's first Christmas.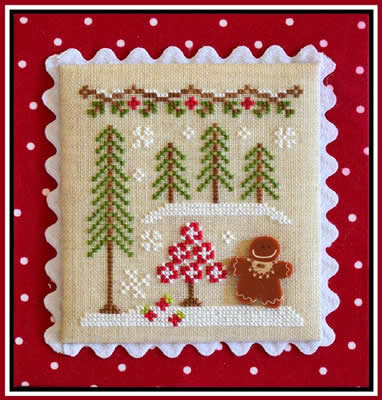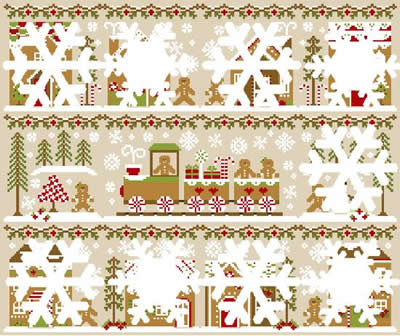 Gingerbread Village #2: Gingerbread Girl & Peppermints - from Country Cottage. Too cute! I especially love how she does the cute "reveals" with each release!
Blue Belsnickle - from Notforgotten Farm. Isn't he neat? There's something so, so charming about this!
Holly - from Notforgotten Farm. LOVE this one ~ I love her holly wreath & the checkerboard in her dress. Also, I really like that white holly bush on the side.
Floral Postcard: December Poinsettia - by From the Heart. Just perfect for this time of year.
Christmas House 2015 - from Mani di Donna. This pretty design comes with the buttons that make it!
Love Snow - from Hinzeit. He looks awfully chilly!
Santa Believe - from Hinzeit. LOVE this! He has the cutest swirly beard & the holly border is lovely!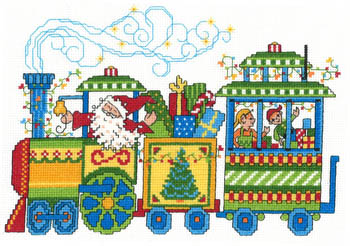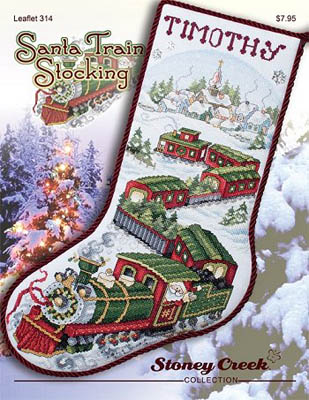 Holiday Delivery - from Imaginating. I love this bright, happy design! For all of us who are kids at heart!
Santa Train Stocking - from Stoney Creek. WOW! I know lots of boys, big & small, who would LOVE this stocking!
O Holy Night - from Pickle Barrel. 3 lovely ornaments to remind us what, & WHO, Christmas is REALLY about.
Festive Season - from Pickle Barrel. FINALLY!! A little Hanukkah design! There just aren't enough of them. The other 2 banner ornaments are darling as well!
Trim the Tree Ornaments - from Pickle Barrel. What fun designs these are! They are sure to delight kids of all ages.
Rudy & Friends Ornaments - from Pickle Barrel. I can already hear the Christmas specials starting!
Cinnamon Stick Santa XXV ~ Merry Noel - from Homespun Elegance. This might be my FAVORITE Cinnamon Stick Santa ever! Love this gorgeous sampler.
Profile Santa - from Homespun Elegance. A darling ornament! But pick your poison: over 1 on 30 ct, or over 2 on dark.... I choose door #3!
Winter Fox - from Notforgotten Farm. First one goes right to Molly! Just love this guy! I also love the "trees"!
Christmas House Hanging Pouch - from Homespun Elegance. This would certainly make a lovely primitive alternative to a stocking!
Trimming the Tree - from Primitive Jewel. I love this ~ the little crow adding the star to the top of her Christmas tree, along with her little ornament!
Do you Hear what I Hear... - from Homespun Elegance. Love the 2 different options for the bigger ornaments, and the tiny angel is darling.
Gloria - from Madame Chantilly. This is just adorable. I love the sheepies & the garland!
Joy Needlebook - from Tiny Modernist. What a sweet gift this would make for a stitching friend! You could also finish this as an ornament!
I Blame the Elves - from Needle Bling. Hmmm, that elf looks suspiciously like he has witchy feet ~ or maybe he just borrowed the shoes!
Quilted Christmas Blocks - from Stoney Creek. LOVE LOVE LOVE! A great afghan or (!)
Tribal Bell - from White Willow. Love this contemporary design!
Joy Snowflakes - from Imaginating. Isn't this pretty? I just love the blue & white.
Peace on Earth - from Tiny Modernist. There's something very appealing about this design ~ probably the houses (you know I like my houses!).
Special Tree 2015 - from AAN. Very cool! Love the swirls!
Amish Girls: November & December - from Niky's Creations. What fun to see them all completed!
Black Forest Pixies: Leaf Collector - from Nora Corbett. Love the colors in this.
Black Forest Pixies: Berry Collector - from Nora Corbett. Just enchanting!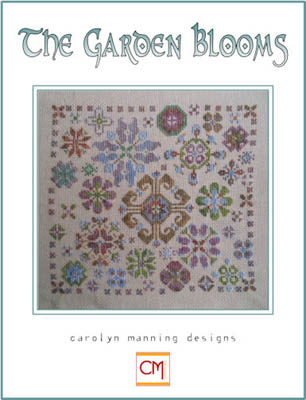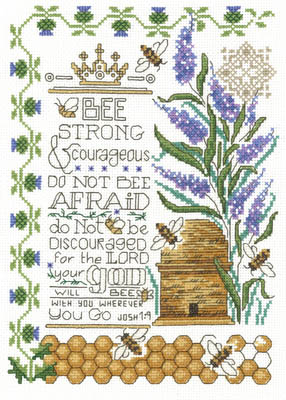 Garden Blooms - from CM Designs. Again, love the gorgeous colors & the floral motifs! These are some of my favorite designs ~ kinda abstract, but not really (doesn't that make lots of sense???).
Bee Strong - from Imaginating. Okay, this is probably my favorite design from this newsletter. Thanks to my grandparents, I have a love for bees (& flowers), and I've always loved thistle & lavender (no doubt, because they're such a gorgeous blue/purple color!). Add in a wonderful verse & I have to have this one!
Jewel 2 - from AAN. LOVE LOVE LOVE THIS! I will admit it took me a sec to figure out the point of the alphabet, but then I saw the A in the center of the necklace. So cool (especially for a jewelry lover like me!).
R-Kade Sampler - from Long Dog. I will admit, I don't get the title. But who cares? I love the sampler itself & the verse is a wonderful reminder to slow down & take a breath. There's so many great things in this ~ I love the motifs at the bottom that look like lace & the border in the middle that looks like a vine....there are just too many to name! Needless to say, this one goes directly into my stash!
Bright Alphabet Birth Sampler - from Cherry Lane. What a cute design to stitch for a cheery nursery!
Bless Baby - from Imaginating. Molly's new favorite baby sampler! Love all the baby creatures ~ they're so sweet!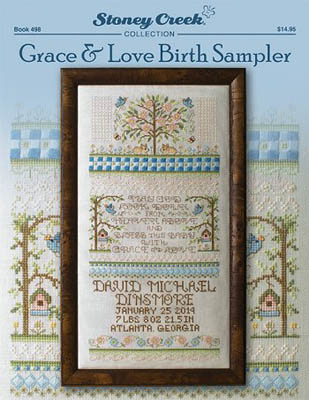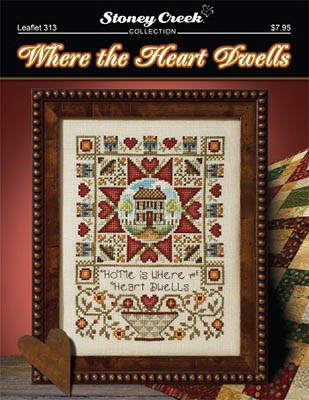 Grace & Love Birth Sampler - from Stoney Creek. A beautiful new design for a cherished new baby!
Where the Heart Dwells - from Stoney Creek. I think this is a really nice home sampler.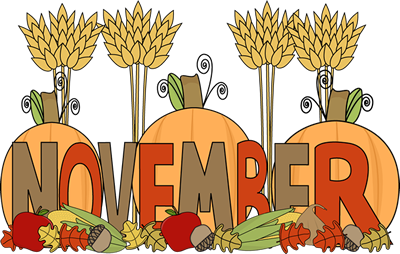 Yes, HELLO, it's NOVEMBER! And yet, we're still seeing new Halloween designs. If they weren't cute, I would've just skipped 'em, but they are fun, so...
Halloween Heart kit - from Flowers 2 Flowers. Isn't this cool? Comes with all the "stuff" you need to make this spooky charm!
Batty & Friend - from Keslyn. What a darling pair!! Just a couple of buds, hangin' out...
Creepy Crawly Heart kit - from Flowers 2 Flowers. Another fun charm for Halloween fun!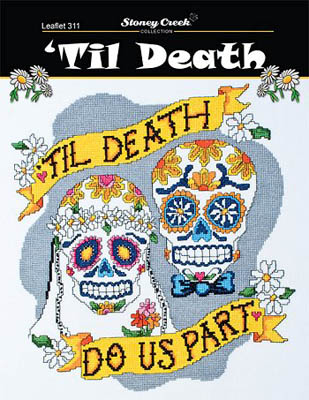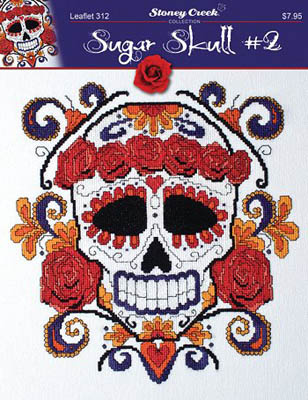 'Til Death - from Stoney Creek. For all those weddings coming up ..... Right????
Sugar Skull #2 - from Stoney Creek. These are all the rage ~ fun to be able to stitch them!
Halloween Monster Bash kit - from Flowers 2 Flowers. What a totally cute design!! I love this one! It just makes me smile & laugh!
November Spook of the Month - from Val's Stuff. "Look deeply into my eyes...."
Great new gifts for stitchers ~ always good for giving "hints" to "Santa"!
Needleminder: Stag - from Kelmscott. Isn't this stunning? Very elegant, and no, it's NOT Rudolph!
Needleminder: Holly Basket - from Kelmscott. I think this is gorgeous! So pretty for your Christmas stitching!
Needleminder: Winter Cardinal - from Kelmscott. So pretty ~ my Mamaw would love this one!
Snowman Wishes Scissor Fob - from Kelmscott. DARLING!
Red Putford Scissors - from Kelmscott. Love these ~ they're small with large finger holes!
Needleminder: Starry Starry Night - from Kelmscott. How wonderful to have this gorgeous work of art nestled in with your works of art!!
Needleminder: Merry Christmas - from Kelmscott. Another fabulous addition to your Christmas stitching basket!
NEW MODELS AT THE SHOP!
Yep, more new models up on the walls! Keep in mind that these are not always new designs, but instead are designs we love, both old and new!
Red House Sampler - from Plum Street. I will tell ya right now, this one photographed terribly! I shot it outside in the natural light, I shot it inside without flash & then with flash, and this was the best of the bunch! It is a fabulous sampler! The little house on the branch is stitched over 1 ~ so sweet!
Rebecca - from Kathy Barrick. LOVE this! Tracy had this stitched over 1 thread on Lugana & it is amazing!!
Winter Trifles - from Shepherd's Bush. These fun little pillows/needlecushions are darling!
Recipe for a Snowman - from Pine Mountain. Such fun stitched on the petit point linen, & then when we framed it we added the wide rickrack on the inside lip of the frame! I'd love to say this was our idea, but Diane at Pine Mountain showed it that way & we loved it so we copied it!
Spring Delivery - from Plum Street. A totally fun design done in cheery springtime colors!
Spring Rolls - from Plum Street. We are so addicted to these wiener dog designs!! Love them with the bunny ears! We framed ours in a spring green frame with a pink mat (both are very soft, not garish!).
New Leash on Life - from Stoney Creek. This is my (our) mantra! And the corollary of course, is a house without a dog is not a home.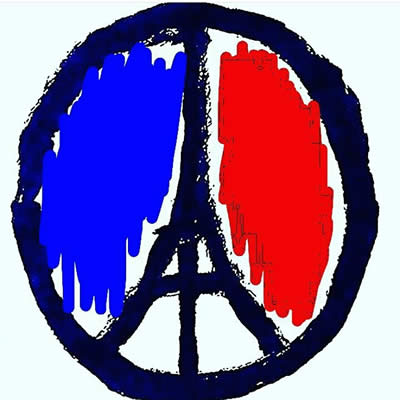 What a heart-breaking series of tragedies our world is experiencing. There are truly no words big enough to convey our empathy & sympathy. And of course, then it's not enough that these senseless acts are being perpetrated ~ it then has to become a political talking point. Everyone has their own opinion as to right & wrong vis a vis the refugees, and each side has its very valid points. What really grates on me is the people that cannot, or will not, see past their own point of view & acknowledge that it's not a black & white fix. I won't share my opinion here, because it's not appropriate & they are simply my opinions. I would simply say, that before you blast everyone on your Facebook page, or dominate all conversations, KEEP IN MIND that not only do the people reading or hearing you have valid points, but also, put yourself in the shoes of the other side ~ just try for a moment to see things from their point of view.
Our country seems to be dominated by screamers of every ilk at the moment & it will only get worse over the next year as the elections loom ever closer. I sometimes feel that our elected officials (and those who wish to be) have really forgotten that their job is to listen & represent US, not yell & scream & jam their opinions down our throats. Where is the diplomacy in being able to scream down everyone else?
So, be smart, be brave, be compassionate too. We are all in this world together. Sooner or later, we need to figure out that what makes us different is what makes the world go around. No one wants just one type of flower in a garden ~ it's boring. And yes, I realize that those people that are perpetrating these horrible events are never gonna get that. We can only do what we can do ~ start from where you are & branch out.
Hugs & stitches ~
Beth & all the Parisians at TSS