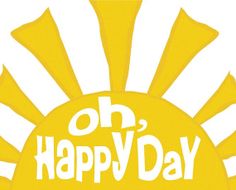 Well, what a week it has been! So many new things are headed our way & should start arriving (fingers crossed) early next week!! If you're on our Facebook page you've seen posts of all the goodies we are excited about.
Also, I don't know where all y'all live, but our weather here has been FANTASTIC! Sunny, mid-80's ~ perfect fall/winter weather! Yeah, yeah, I hear you complaining (Nancy T.) & that's okay!
AND ANOTHER THING: you may have seen my email early this week concerning my "missing/presumed lost" class cards. GREAT NEWS ~ they were found safe & sound later that same day & I hadn't misplaced any stitchers either!

Siren Cove - from Plum Street. I LOVE this!! These 3 mermaids are out luring our sailing pilgrim (in Turkey Bay) right onto the rocks! Love all the flowers & turkeys & fishbones (which, I have on good authority, mermaids use as combs!).
Turkey Bay - from Plum Street. Now, you might think our fearless pilgim is scouting for turkeys, but I DON'T BELIEVE IT! I think he's checkin' out the mermaids (and the turkeys are laughing all the way to shore!).
In Everything - from Heartstring Samplery. 2 pretty designs from Beth Twist! One of them was on her blog as a freebie, but she has included both designs here. I think they would be pretty finished as 2 opposite sides of a little pinpillow.
Oktober Feast - from Brenda Gervais, With Thy Needle & Thread. Michelle G! It's Cheeto!! There's been a rash of squirrels in cars lately, if my Facebook feed is to be believed. Who's been teaching them to drive?
Fragments in Time: Squirrel - from Summer House. PERFECT for Autumn stitching!
Fragments in Time: Fox - from Summer House. I just love these! See picture below for the whole group together ~ what a fabulous dispay!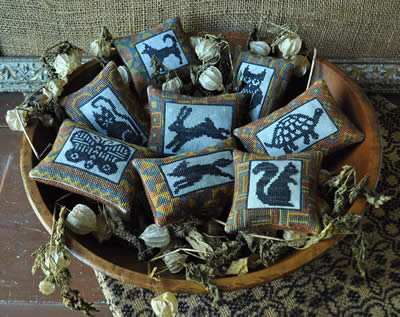 Autumn Ewe - from Plum Street. How cute is this guy? He's waiting for the Great Pumpkin!
Olga's Autumn Stocking - from Plum Street. I LOVE this! Love all the different patterns in the pumpkins, love the leaves, love the attitude cat...it's so fun!! This is a full size stocking too! It's about 18 inches long.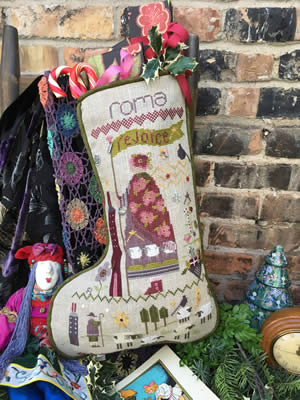 Roma's Stocking - from Shepherd's Bush. Wahoo! The new stocking is on its way!! This might be my favorite ~ so far! I love her banner & the basket of presents, love the village at the bottome & the little shepherd!!
Christmas Bird - from Brenda Gervais, With Thy Needle & Thread. Isn't this lovely? I wanna stitch mine on dark grey-blue! I also like that it's not screamy meemy Christmas, so I won't feel bad leaving it out all year!
Do You Hear What I Hear? Stocking Ornament #1 - from Heartstring Samplery. Yahoo! I'm hoping this means there will be more to come! I love this one!
Christmas Tea - from Brenda Gervais, With Thy Needle & Thread. LOVE this!! She's got a cute little grouping of mice going ~ and I think this is my favorite so far.
Snow For Christmas - from Brenda Gervais, With Thy Needle & Thread. Molly's fave! I said, it's obviously casual Friday, 'cause Santa's in his jeans!! Too cute!
Santa's Sampler - from Country Cottage. This is just the cutest Christmas pattern! I also like the idea (from the designer!) to stitch some of the little boxes individually & make cute little ornaments!
Alphabet Series #3, H is for Holly - from Heartstring Samplery. This is SO PRETTY! There are so many ways I can think of to finish this....might have to stitch more than 1.
Tableautin Noel - from Tra La La. What a darling Christmas "sampler"! These would also be fun to stitch individually & make little ornaments!
Christmas Treasures - from Poppy Kreations. What a tree full of Christmas fun!
Good Tidings - from Drawn Thread. I adore these little birdies! This is one of my faves this week (although, I gotta say, I like just about all of 'em this week!).
Merry Christmas Pillow - from Little House. I like this! It has kind of a coverlet feel to it with just the 3 colors!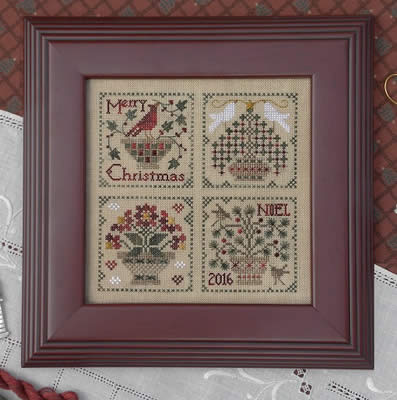 Christmas Basket - from Drawn Thread. Decisions, decisions ~ Do you stitch it as pictured above? Or individually as little ornaments, like below? Or 4 in a row? Or a long skinny band? Hmmm......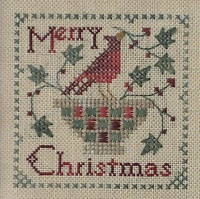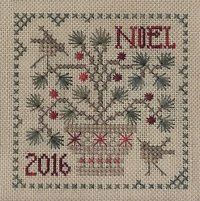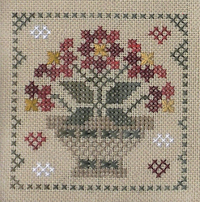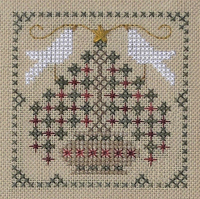 2016 Christmas Ornament - from Little House. I love this ~ the colors are so soft.
Merry Christmas - from Abby Rose. This is one of the prettiest new Christmas designs I've seen lately!
ABC Samplers ~ LMN - from Little House. Another of Molly's faves! Diane from Little House also suggested you could substitute JOY for the letters & make a sweet Christmas ornament.
Snow Place Like Home #1 - from Country Cottage. At long last, the new series has started!! We can't wait!
Virtue Sampler - from La D Da. Another awesome house!! Love it!!
Wool & Flax - from Brenda Gervais, With Thy Needle & Thread. Isn't this pretty?? I hope she doesn't jump, though ~ she'll crush that house.
Portrait of Veronica - from Mirabilia. Isn't she stunning? Jacki....she's calling your name...
Quaker Floral Sampler - from Sweetheart Tree. LOVE LOVE LOVE the color she used in this one! I love Quaker samplers anyway, but this one seems more "pretty" or "sweet" or "girly" or something ~ can't put my finger on exactly why I like this so much more than others I already have!
Country Wedding - from Imaginating. OMG! Laura just went to a barn wedding 2 weeks ago! And Phyllis' daughter's wedding was out at there farm! It's a trend & we here at TSS are on the cutting edge (be afraid, be very afraid...).
Let's Dance - from Imaginating. This is a great design for any dancer! I like that it has different kinds of dance incorporated in it!
Porch Scene - from Imaginating. Such a generic title for such a beautiful scene!! I don't wanna stitch it, I just wanna move in!
Best Dog in the World - from Imaginating. EVERY dog is the best dog in the world ~ it's the people that aren't.
New Models at the shop!!
Okay, it would appear that we are the headquarters of the Cathy Habermann fan club! And we didn't even do it intentionally! They are so whimsical & fun!!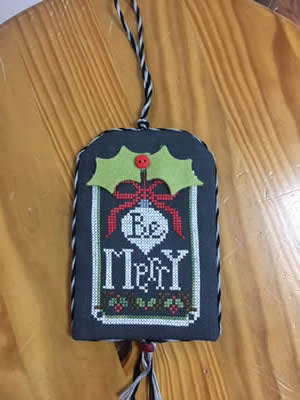 Chalkboard Ornaments #1 - from Hands On. Tracy just stitched this & finished it ALL BY HERSELF!! I am totally impressed with the arched top!!
It's a gigantic Block Party!!
Ruthie has finished the first 5 block party designs from Hands On & is anxiously awaiting the 6th (we had to order more as soon as the first shipment arrived). They are really cool! If you're local, stop by and check 'em out!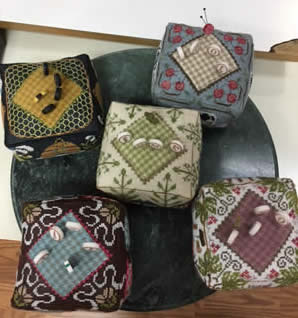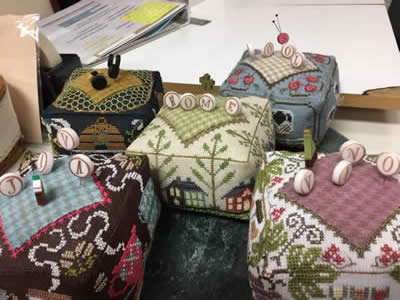 Vino ~ Wool
Buzz ~ Java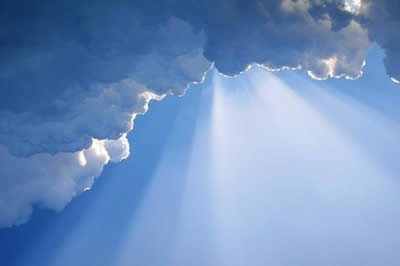 This was how I felt on Tuesday! You might remember last week I said I was missing my 30th college reunion (at THE BEST COLLEGE ~ aka, William & Mary), and that while I was really bummed to miss seeing bunches of friends, I also was sad, sad, sad to miss out on a Cheese Shop sandwich.
But then, on Tuesday, Sandy B. came in with a suspiciously familiar bag...
And in the bag, was this....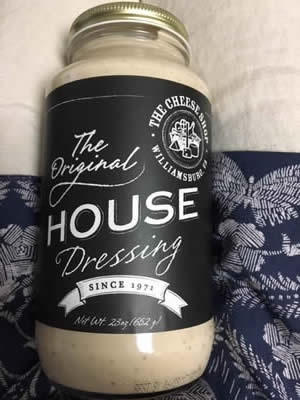 Best. Gift. Ever.
I immediately opened the jar & scooped out a bit WITH MY FINGERS & completely grossed everyone out! Why?? Because then I knew they'd stay away from my stash!
They didn't really care...they DON'T understand. I posted a picture on Facebook, along with the above story (& a few immediate comments from Katerina ~ not nice ones!). Hilariously, my fellow classmates AND Catherine (who has been to the 'burg many times), all immediately replied that that would be NO PROBLEM for them! THEY understand!
This is nirvana, manna from heaven, joy in a jar!! If you are ever in Williamsburg, you MUST have a Cheese Shop sandwich. THEN you too will understand. My go-to: Smoked Turkey with Edam & house with extra house; my roommate's: Virginia Ham with Edam & house & extra house. And being able to get house to go?? A little slice of heaven at home! Then you just run to the store & buy some french bread, & your favorite insertions & voila! Almost as good as being there. OR you can do what we did in school when we were broke ~ just get the french bread & have bread ends & house dressing! And Sandy? I love you forever!
Hugs & stitches ~
Beth & all the little rays of sunshine at TSS